At Yearly Kos with Rick Noriega
I had the privilege of being with Rick Noriega all day yesterday at YearlyKos. Netroots rock star! I got the photos . . .
Rick liveblogs at Daily Kos during YKC07. He got on the recommended diary list FAST! He really did answer all of the comments himself and really enjoyed it. Watch out! I demystified blogging for him and now he is dangerous!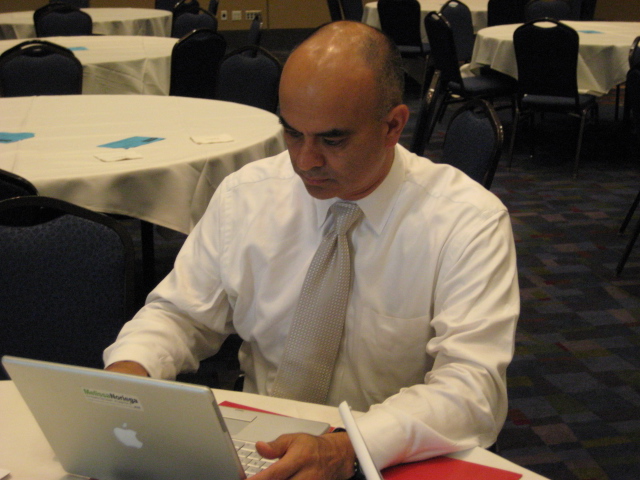 Thursday was caucus day and Rick visited a bunch of them and was well received at each one: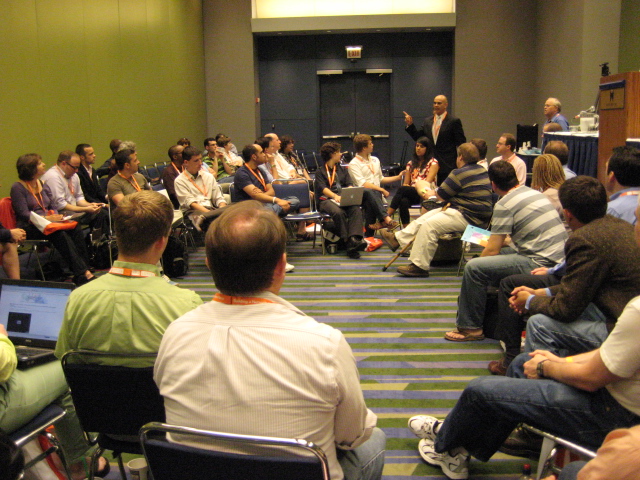 He interviewed with Kay Shepherd of epluribus. Podcast here!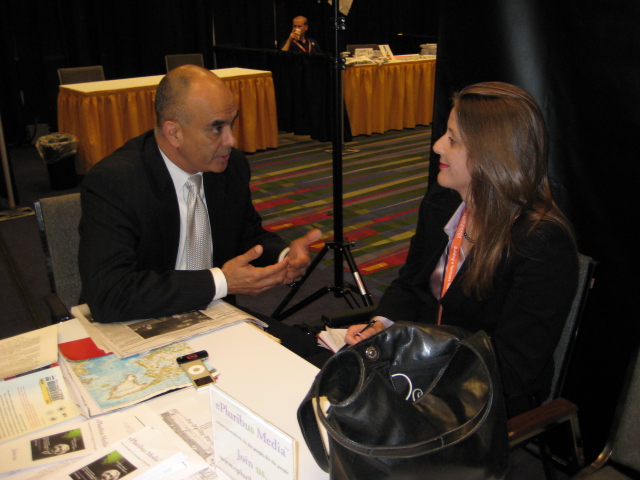 He met famous Kossak diarists. Here's Rick with teacherken. Waves to Georgia10! Her comment after meeting Rick, "Markos knows how to pick the netroots candidates and I can sure see why he likes Rick."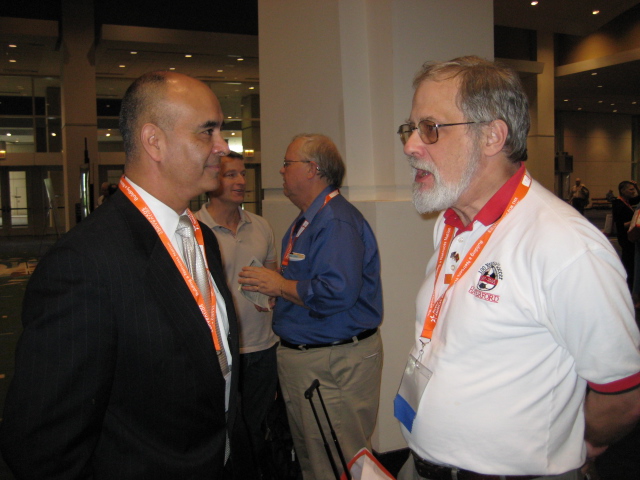 And, speaking of Markos, he came over to the blogger room while Rick was liveblogging. I pinned a Rick Noriega pin on him - like I was pinning a corsage on my prom date. Markos went straight from the blogger room to a press conference wiht about 75 MSM reporters. He wore his Rick Noriega button throughout and when asked if Democrats had a chance in the red states, he pointed to his Noriega pin and said here's a good example - Rick Noriega is here at YearlyKos and he's a great candidate who is taking on John Cornyn.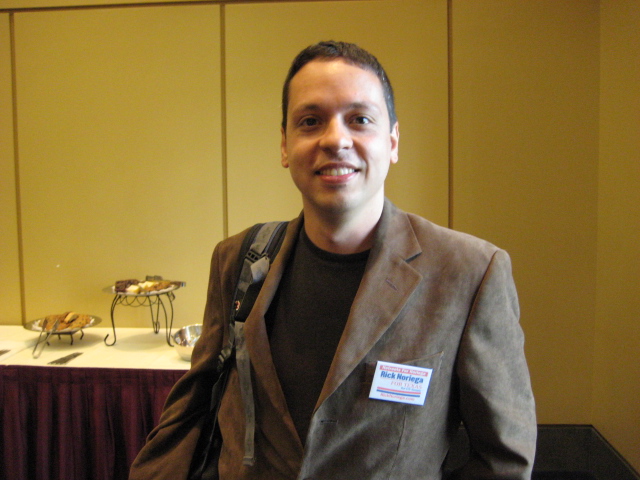 Rick with Lakoff, who I really enjoyed meeting: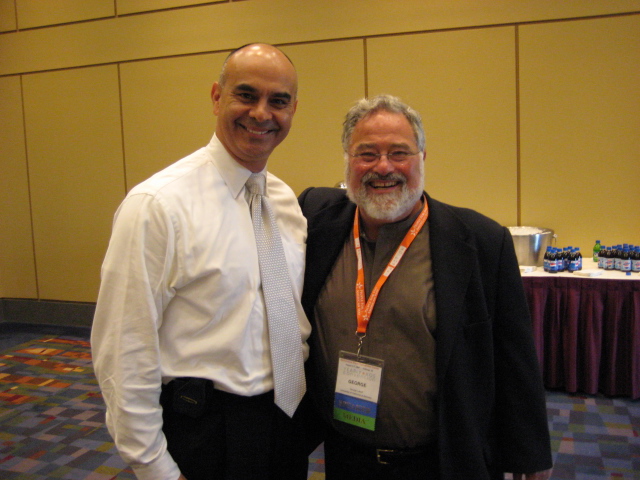 We ended the day at the Howard Dean keynote. We put flyers on all the tables (about 1000 people) with information about Rick. Rick did a lot of that flyering, and everyone was crazy about him.
Just to wrap up, it was gratifying to find out that many, many people recognized Rick on site and those that didn't recognized his name when introduced. He received loud applause whenever he spoke. Here's Rick with someone from Texas, who walked past him, did a double take, then asked me to take her picture with Rick!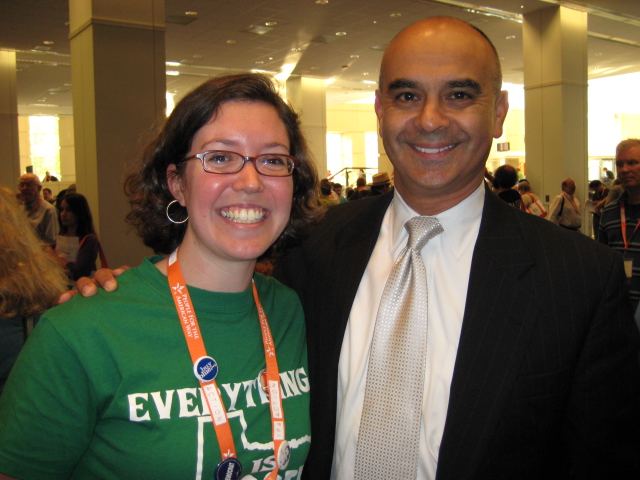 GREAT DAY!
UPDATE: Here's Houtopia's on the scene coverage of Rick at Yearly Kos.
Posted by Martha Griffin on August 03, 2007 to Election 2008