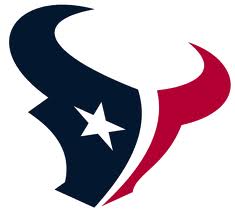 In a sane world, the Houston Texans would not have to worry about whether they have or can free up the cap space to re-sign Mario Williams as well as whichever else of their free agents they would like to retain. They would be free to negotiate with him and try to work a deal that makes sense for both sides, with the financial limitations on them being their valuation of Williams and their own cash flow. But NFL owners decided long ago that they couldn't trust themselves to make sensible, rational decisions about payroll, so they successfully bargained for a salary cap with the NFLPA. The angst over Williams, the Texans's former #1 overall pick, is the direct result and comes at the inopportune time when the franchise finally has all the pieces it needs to make a legitimate run at the Super Bowl, but now may be forced to discard some of those pieces because they have to under the cap. There's no level on which this makes sense.
You can also see the effect of cap madness in the fact that the Rockets cut Jeremy Lin in the preseason; specifically, in the reasons why they dumped him instead of one of their other point guards.
Would Linsanity have taken hold in Houston? That is doubtful, but had that trade gone through, my guess is that in short order Lin would have shot past current third-string point guard Jonny Flynn on the depth chart. He played better than Flynn and at least as well as Dragic in camp practices.

Head coach Kevin McHale wouldn't have hesitated to play Lin with the second unit. We might even have had Sage Rosenfels-like loyalists calling for the personable whirlwind of a player to start ahead of Kyle Lowry. But when it was time to make the decision, Flynn's expiring contract at $3.4 million for this season was too valuable a commodity.
Emphasis mine. Jonny Flynn has played a total of 81 minutes for the Rockets over seven games, scoring 22 points. That's less than Lin's scoring average so far. The sole reason Flynn has value to the team is that when he departs via trade or the end of his contract after the season, the Rockets will have an extra $3.4 million in cap space, with which they can continue their pursuit of a game-changing free agent. Now, the Rockets may have passed on Lin regardless, and even if they had kept him he might be basically occupying Flynn's space on the bench, getting only garbage-time minutes. But the fact that a player's contract is more valuable to a team than an actual player who might be superior, that's just screwed up. This is a ship that has long since sailed in both leagues, but these are the kinds of things I think about whenever I hear someone advocate a salary cap for Major League Baseball. While I admit I can see the advantage from an owner's perspective, I have no idea why any fan would want their team to be forced to operate under those conditions.
Related Posts: