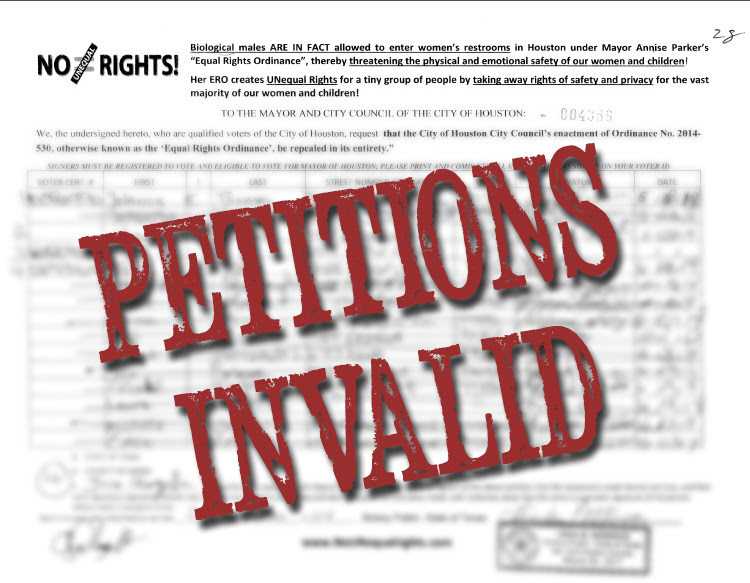 Mayoral reports
Controller reports
Council reports
There are a lot of PACs that play in Houston's elections. It's hard to keep up with all of them, and I say this as someone who reads far more campaign finance reports than is healthy. Very few of them file finance reports with the city of Houston – I presume this is because most of them are state organizations that operate in elections elsewhere as well, so they file their reports with the state. This year there were three special purpose PAC (SPAC) reports that caught my eye and that I thought were worth examining, so here they are.
Citizens to Keep Houston Strong
Equal Rights Houston Committee
Houstonians for Family Values

Name           Raised    Spent      Loans    On Hand
====================================================
CtKHS               0      539          0     65,405
Eq Rts Hou     67,143   39,712          0     27,430
HFV             3,401   47,689     44,238          0

Citizens to Keep Houston Strong lists one William H. "Bill" White as their filer and treasurer. I have no idea what this PAC is for. It's been around since White was Mayor – Penny Butler was the filer through 2010 – and has basically done nothing since he left office. If you go to the city's campaign finance webpage and choose "Specific-Purpose Political Committee", you will see that PACs come and go over the years. Some are for (or against) particular candidates, others are for specific referenda, like Renew Houston and red light cameras. I'm not sure what if any rules exist for disposing of PAC funds – candidates have a certain amount of time to dispose of campaign funds once they are no longer in office or seeking office – so who knows, this one could be around for awhile.
The purpose of the other two is more obvious. "Houstonians for Family Values" is Dave Wilson's ugly baby – that $44K in loans is all from him. The reason the amount is so specific is because the total amount spent represents the cost of printing and postage for a mail piece. The fact that this PAC has no cash on hand should not lead anyone to conclude that it will be inactive this year. It surely won't be the only such PAC this year whether or not we have to vote on HERO repeal, but at least we can say that Dave Wilson was there first. As for Equal Rights Houston, most of their money was spent on consultants. I'm going to guess that they'll have other things to spend their money on this year.
Related Posts: