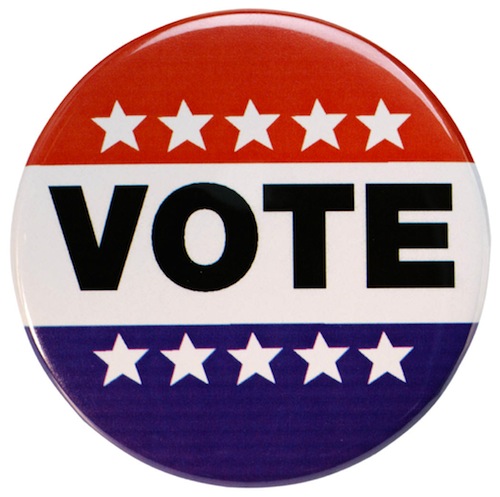 So primary season is officially open, with candidates pretty much everywhere. I've been busy doing interviews and will cover as many Democratic races as I can, but won't get to them all. I may double back in the runoffs, we'll see. In the meantime, here are my thoughts as we begin.
1. Let's take a minute to appreciate the depth and breadth of the candidate pool. It's not just that there are so many people running and that so many offices have candidates competing for them, it's that so many of these candidates reflect a diverse array of backgrounds, talents, and experiences. In every way, we've never seen anything like this before.
2. That said, there are a few duds out there – Lloyd Oliver in HD134 is the most prominent local loser. The good news is that unlike 2014, there are no Jim Hogans or Grady Yarbroughs running in the statewide races where a low profile can enable them to sneak through. Hogan is running for Ag Commissioner in the Republican primary this year (LOL), and Yarbrough is buried in the gubernatorial race. Some candidates are better than others in the downballot primaries, but as far as I can tell none of them look like embarrassments.
3. Still, it's on all of us to ensure that the best candidates make it through. That starts with the candidates themselves, all of whom need to take the primary seriously, but we're the ones that get to choose. We need to do our homework.
4. Let's talk about that diversity for a minute. Having looked at the web and Facebook pages of all the State Senate and most of the Congressional candidates, I've seen:
– Quite a few LGBT candidates – Mark Phariss and Fran Watson for State Senate; Lorie Burch and John Duncan and Mary Wilson and Gina Ortiz Jones for Congress. I'm sure I have missed some, and that's before considering State House contenders.
– Doctors, scientists, software engineers, teachers, the non-profit sector, at least one locksmith. Basically, a lot more than just your usual lawyers, businessfolk, and political types.
– Military veterans, from all four branches of service.
– People of color running in districts that were not specifically drawn to elect a person of color. Not too surprising, given that we're talking about people running in Republican districts, but still at a higher rate than in past years. With Sylvia Garcia running in CD29, we are very likely to elect our first ever Latina member of Congress, and if Veronica Escobar wins in CD16, we'll elect our second as well. Gina Ortiz Jones, whose family is from the Philippines, has a decent chance of being our first ever Asian-American member of Congress. On the flip side of that, if Democrats make gains in the suburbs that could well increase the legislative presence of Anglo Democrats, of which there are currently (I think) six all together.
– Lots of younger candidates. Everyone in CD07 is younger than I am. I didn't spend too much time dwelling on this lest I fall into a "What have I done with my life?" rabbit hole, but there's a lot of youthful energy out there.
5. The more I think about it, the more I believe that strong turnout in the primary will be important going forward. First and foremost, a big showing in the primary will ensure that the narrativeis about Democrats being engaged and involved, and that this year really is unlike previous years. As we know, Dems topped one million primary voters in 2002, and haven't come close to it in a non-Presidential year since then. Reaching one million in 2018 would be a positive sign. Reaching 1.5 million, which would be higher than the 2010 and 2014 Republican primaries, would really open some eyes. My hope is that all those Ylocal and legislative races will draw people out, but it wouldn't hurt for the Beto O'Rourkes and Lupe Valdezes and Andrew Whites to do their part and spend some money getting people to the polls.
6. As much as we celebrate the vast number of candidates running this year, we also need to come to terms with the fact that the vast majority of them will lose. Most of them, in fact, won't make it to November at all – this is the obvious consequence of having so many multi-candidate primaries. Given the talents and experiences of these candidates, it would be a shame if most of them wind up being one-and-done with elected office. Most people don't win their first race, and sometimes losing a race just means that the time wasn't right for that candidate. It's very much my hope that a decent number of the people who fall short come back to try again. That can mean a second try at the same office in 2020, and it can mean some other office. Again, many elected officials got there on their second or third or even fourth attempt. Learn from the experience, keep building relationships, and find another opportunity in the future.
7. Of course, there are other ways to contribute beyond another run for office. Organize, advocate, fundraise, network, mentor – the list goes on. 2016 was a wakeup call for a lot of people. We don't get to go back to sleep regardless of whether things go as we'd like in 2018.
8. But we do think 2018 will go our way, and if that's the case we should act like it. What I mean by that is that the organizations that back candidates in competitive districts need to expand their vision, and their supporting capabilities, beyond that horizon. Set some stretch goals, and work to meet them. Find candidates running against the really bad actors, even in "unwinnable" districts, and support them, too. Annie's List, labor, Equality Texas, the DLCC and more, I'm talking to you. Examples of such candidates: Kendall Scudder, running (most likely) against Sen. Bob Hall; Lisa Seger, running against Rep. Cecil Bell; Yolanda Prince, running against Rep. Matt Schaefer. If we want good people to run in these districts, the least we can do is not leave them hanging.
Related Posts: