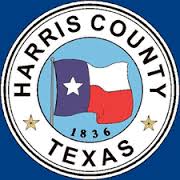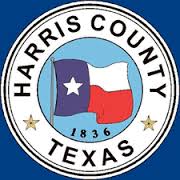 You're an ambitious Democrat in Harris County. You saw what happened these last two elections, and you think it's your time to step up and run for office. What are your options that don't involved primarying a Democratic incumbent?
1. US Senate – We've talked about this one. For the record, I would prefer for Beto to try it again. He could win, and would likely be our best bet to win if he does. But if he doesn't, and if other top recruits choose other options, this is here.
2. CD02 – Todd Litton ran a strong race in 2018 against Rep.-elect Dan Crenshaw, who was almost certainly the strongest nominee the GOP could have put forward for this spot. Crenshaw has star potential, and a much higher profile than your average incoming GOP freshman thanks to that Saturday Night Live contretemps, but he's also a freshman member in a district that has move dramatically leftward in the past two cycles. In a Presidential year, with another cycle of demographic change and new voter registrations, this seat should be on the national radar from the beginning.
2a. CDs 10 and 22 – See above, with less star power for the incumbent and equal reasons for the districts to be visible to national pundits from the get go. The main disadvantage, for all three districts, is that this time the incumbent will know from the beginning that he'd better fundraise his butt off. On the other hand, with a Democratic majority, they may find themselves having to take a lot of tough votes on bills involving health care, climate change, voting rights, immigration, and more.
3. Railroad Commissioner – There are three RRC seats, with six year terms, so there's one on the ballot each cycle. Ryan Sitton will be up for re-election if nothing else happens. Kim Olson may be making noises about this race, but so far that's all we know.
4. Supreme Court and Court of Criminal Appeals – Nathan Hecht (Chief Justice), Jeff Boyd, and whoever gets named to replace the retiring Phil Johnson will be up for the former, and Bert Richardson, Kevin Yeary, and David Newell will be up for the latter. We really should have a full slate for these in 2020. Current judges who are not otherwise on the ballot should give it strong consideration.
5. SBOE, District 6 – As we have seen, the shift in 2018 makes this look competitive. Dan Patrick acolyte Donna Bahorich is the incumbent.
6. SD11 – As I said before, it's not competitive the way the Senate seats of interest were competitive in 2018, but it'll do. It may be closer than I think it is, at least as far as 2018 was concerned. I'll check when the full data is available. Larry Taylor is your opponent.
7. HDs 138, 126, 133, 129, and 150 – More or less in that order. Adam Milasincic might take another crack at HD138, but it's up for grabs after that.
8. 1st and 14th Courts of Appeals – There are two available benches on each, including the Chief Justice for the 14th. Justices do step down regularly, and someone will have to be elevated to fill Phil Johnson's seat, so the possibility exists that another spot will open up.
9. HCDE Trustee, At Large, Positions 5 and 7 – Unless a district court judge steps down and gets replaced by Greg Abbott in the next year and a half or so, the only countywide positions held by Republicans on the 2020 ballot are these two, which were won by Jim Henley and Debra Kerner in 2008, then lost in 2014. Winning them both would restore the 4-3 Democratic majority that we had for two years following Diane Trautman's election in 2012. It would also rid the HCDE Board of two of its least useful and most loathsome members, Michael Wolfe and Don Sumners. (Ridding the board of Eric Dick will require waiting till 2022, and a substantive shift in the partisan makeup of Precinct 4.) Get your engines ready for these two spots, folks.
10. JP Position 1 and Constable, Precincts 4, 5, and 8 – Dems came close to winning Constable in Precinct 5 in 2016, losing by about one percentage point, but didn't field challengers in any of the other races. All three precincts were carried by Beto O'Rourke this year, so especially given the limited opportunities elsewhere, one would think these would be enticing options in 2020. And hey, we didn't field any challengers for JP Position 2 in any of these precincts this year, so there will be another shot in 2022, too.
11. Harris County Attorney – Yeah, I know, I said options that don't involve primarying an incumbent. Vince Ryan has done an able job as County Attorney, and is now in his third term after being elected in 2008. He has also caught some heat for the role his office played in defending the county's bail practices. We can certainly argue about whether it would be proper for the person whose job it is to defend the county in legal matters to publicly opine about the wisdom or morality of the county's position, but it is a fact that some people did not care for any of this. I can imagine him deciding to retire after three terms of honorable service as County Attorney, thus making this an open seat. I can also imagine him drawing one or more primary opponents, and there being a contentious election in March of 2020. Given that, I didn't think I could avoid mentioning this race.
That's how I see it from this ridiculously early vantage point. Feel free to speculate wildly about who might run for what in the comments.
Related Posts: