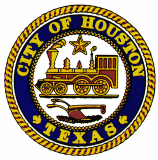 You may have heard that the city of Houston has some legislative business to take care of this session. Most notably, the city wants to get a bill passed to implement its pension reform plans, which may or may not have been complicated by the news that a vote could be required for the city to float pension obligation bonds. The person who is on point for this, to work with legislators to lobby for city issues and get the legislation it wants passed while stopping the legislation it doesn't want passed is Bill Kelly, the Director of Government Relations under Mayor Sylvester Turner. I spoke to Kelly about his work in Austin, on topics ranging from pensions and "sanctuary cities" to speed limits and pipe bombs – yes, pipe bombs – and what the city's goals are for each. We referenced a few links in our conversation, which include:
The Kinder Institute study on pension funds.
The City of Houston Legislative Priorities and the City of Houston Legislative Principles for the 85th Legislature.
With all that said, here's what Bill and I talked about:
I've got a few more of these interviews about issues in the Legislature to do. I hope you find them useful.
Related Posts: