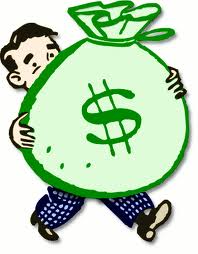 Previously: City of Houston, Harris County, HISD
As with HISD, I last checked in on HCC Trustee campaign finance reports was last January. Three of these people will be on the ballot if they all run again, but we'll see about that.
Monica Flores Richart – Dist 1
Charlene Ward Johnson – Dist 2
Adriana Tamez – Dist 3
Reagan Flowers – Dist 4
Robert Glaser – Dist 5
Dave Wilson – Dist 6
Cynthia Lenton-Gary – Dist 7
Eva Loredo – Dist 8
Pretta VanDible Stallworth – Dist 9

Dist  Candidate     Raised      Spent     Loan     On Hand
==========================================================
1       Richart          0          0        0       2,608
2       Johnson      1,585      2,781    5,000       1,196
3         Tamez          0        127        0      10,980
4       Flowers          0        991        0       2,199
5        Glaser          0          0    4,000       8,292
6        Wilson          0          0        0           0
7   Lenton-Gary          0          0        0           0
8        Loredo          0      1,427    7,000       4,777
9    Stallworth          0          0        0           0

Reagan Flowers, Robert Glaser, and Pretta VanDible Stallworth are the Trustees whose terms are up this year. Glaser is the interesting case, given the lawsuit alleging sexual harassment against him. I still don't know where that stands despite the previous agenda item to discuss a possible settlement. HCC campaigns are small dollar and low profile, so it's not like he'd face months of having his name dragged through the mud if he runs again. But he still might decide to go away quietly, because who needs this trouble? It could go either way.
Charlene Ward Johnson, who won a special election runoff last June to fill the remainder of Rhonda Skillern-Jones' term, is the only person to raise any money in the last six months. Glaser's cash on hand total is exactly the same as it was in last January's report, meaning he has neither raised nor spent any money in the past year
Reagan Flowers closed out her state campaign finance account after her unsuccessful run for HD147, so she doesn't have any further funds at her disposal.
That's it for the January finance reports. The July 2023 ones will tell us more about where the election is this year. Let me know what you think.
Related Posts: