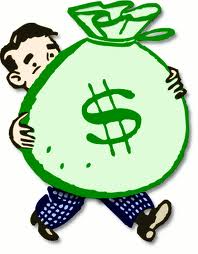 Previously: City of Houston
January 2022 reports are here, July 2022 reports are here. I did not get around to doing the 30-day and 8-day reports from 2022, so what you see here in these reports is not contiguous for those who were on last November's ballot.
Lina Hidalgo, County Judge
Rodney Ellis, County Commissioner, Precinct 1
Adrian Garcia, County Commissioner, Precinct 2
Tom Ramsey, County Commissioner, Precinct 3
Lesley Briones, County Commissioner, Precinct 4
Kim Ogg, District Attorney
Christian Menefee, Harris County Attorney
Ed Gonzalez, Sheriff
Joe Danna, Sheriff
Ann Harris Bennett, Tax Assessor
Alan Rosen, Constable Precinct 1
Jerry Garcia, Constable Precinct 2
Sherman Eagleton, Constable Precinct 3
Mark Herman, Constable Precinct 4
Ted Heap, Constable Precinct 5
Sylvia Trevino, Constable Precinct 6
Phil Sandlin, Constable Precinct 8
Teneshia Hudspeth, County Clerk
Marilyn Burgess, District Clerk
Carla Wyatt, County Treasurer
Alexandra Mealer, County Judge
Jack Cagle (SPAC), County Commissioner, Precinct 4
Steve Radack

Name             Raised      Spent    Loans    On Hand
======================================================
Hidalgo         612,111  1,095,479  101,400     36,568

Ellis            40,800    443,116        0  3,543,358
Garcia, A       175,027    340,089        0    291,697
Ramsey          550,625    149,433        0    944,935
Briones         819,495    331,782        0    667,234

Ogg             161,659     19,356   48,489    242,159
Menefee          36,826     30,700        0    193,291
Gonzalez              0      4,032        0      9,258
Danna             1,983     19,814   18,452        982
Bennett               0      1,022        0     14,527

Rosen           717,202     84,691        0  1,322,398
Garcia           33,177      8,498        0     54,177
Eagleton         51,665     23,158  119,650     59,159
Herman                0     96,574        0    518,009
Heap                  0     69,735   18,880     68,808
Trevino           3,150      4,270        0     26,871
Sandlin          38,580     28,502        0     79,998

Hudspeth          4,660     22,009        0      9,952
Burgess             940     14,710    5,207      5,403
Wyatt             1,950      2,110        0      2,258

Mealer          356,684    621,482        0    188,512
Cagle            64,225    186,970        0      5,056
Radack                0     71,246        0    794,652

I included Mealer and Cagle for post-election inclusion mostly out of curiosity. Jack Morman did not have a report filed or I'd have included him as well. Cagle's July report showed over a million bucks on hand. Life comes at you fast. (Except for Steve Radack, who still has a nice chunk of change in his account.) On the other side of that, you can see that Judge Hidalgo left it all on the field. She'll have plenty of time to build that treasury back up; she did a pretty good job of that this cycle, so I'd expect to see her total tick up in short order. I didn't look closely at new Commissioner Briones' report, but I'd bet a nice lunch that a substantial chunk of her cash arrived after the election. It's good to be a Commissioner.
I don't think I've seen reports for District Attorney on the county election site before. DA is technically a state office – for smaller counties, the DA can cover several of them at once – so I'd normally expect to see them on the Texas Ethics Commission site. Not that I'm complaining. I figure it's just a matter of time before incumbent DA draws a primary challenger or two, so we'll want to keep an eye on her fundraising totals. Nothing else of great interest in this group – I'd expect both Ed Gonzalez and Christian Menefee to start posting bigger numbers soon. As for Joe Danna, is there ever a time when he isn't running for Sheriff?
I don't know if we will get Constable/JP redistricting, but there are always some interesting primary contests here, and even with the same maps we could have interesting November races in Precincts 4 and 5. Along those lines, I note two potential future Constable candidates: Don Dinh, a Deputy Constable in Precinct 1 since 2020 who was for 24 years before that a sergeant in the Fort Bend County Precinct 2 Constable's office, filed a designation of treasurer to run for Constable in Precinct 5. I'm going to guess he'd run as a Democrat, but I can't say for sure at this time. A William Wagner, about whom I could find nothing, filed the same for Constable in Precinct 7. He would almost surely run as a Dem in this heavily Democratic precinct.
Oh, and the second place where there might be a Democratic primary fight worth watching is in Precinct 1. Alan Rosen had his eye on the Sheriff's office back when Ed Gonzalez was a nominee for head of ICE, but that's off the table now. He may or may not seek to run for something else – do remember that the minute he says something to that effect he'll have to resign, so all we would have before then is speculation – but either way I won't be surprised to see some competition for the Precinct 1 slot. One of his top staffers ran against Judge Hidalgo in the 2022 Dem primary, and I imagine there will be some kind of response to that. That would not be a cheap race as things stand now, as you can see.
Not much else to say at this time for 2024, but I will note that at least some of the Democratic judges whose election is being challenged by a sore loser are raising funds for their legal defense. If you have a favorite or two among them and a few bucks to spare, I'm sure they'd appreciate a contribution.
Related Posts: