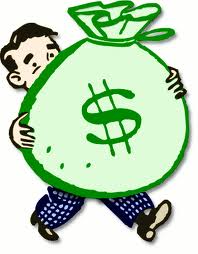 Previously: City of Houston, Harris County.
While I did July reports for Harris County and the city of Houston, I last rounded up HISD finance reports a year ago. As with the city it is now election season, so let's see where the incumbents are.
Elizabeth Santos – Dist I
Kathy Blueford-Daniels – Dist II
Dani Hernandez – Dist III
Patricia Allen – Dist IV
Sue Deigaard – Dist V
Kendall Baker – Dist VI
Bridget Wade – Dist VII
Judith Cruz – Dist VIII
Myrna Guidry – Dist IX

Dist  Candidate     Raised      Spent     Loan     On Hand
==========================================================
I     Santos             0        434        0       2,174
II    B-Daniels      1,000        912    2,000       2,036
III   Hernandez          0         16        0       2,165
IV    Allen              0          0        0           0
V     Deigaard           0      1,777        0       2,084
VI    Baker              0        281        0         140
VII   Wade           2,200      3,422    8,500       1,138
VIII  Cruz               0          0        0       1,146
IX    Guidry           350        500    4,500         350

The Trustees who will be on the ballot if they run again are Blueford-Daniels, Hernandez, Allen, and Cruz. If anyone who is not an incumbent filed a report, HISD doesn't have it available where I could find it. They will at some point have a "Trustee Election 2023" landing page where non-Trustee finance reports and financial disclosures can be found, but not yet. You can find these reports (and past reports) on each individual Trustee's page. As you can see, no one did much in the last six months of 2022, so we start out with coffers mostly empty. How busy we get after that will depend on who else files, and that little unresolved matter with the TEA. Until then, that's all we got. I'll wrap up with HCC reports next.
Related Posts: