At this point, the only state race I'm watching is SD15. This is partly because of the Mayor's race connection, partly because there are two active challengers to the possibly outgoing/possibly staying incumbent, and partly because I don't have enough information to follow other races yet. Unlike other systems, the TEC doesn't have an easy way to search by position, or to list all filings for a particular cycle. Because of that – or at least because I haven't figured it out – I'm only able to look for candidates by name, which doesn't help me at all if I'm looking for potential primary challengers in HD 142 or 146. If you know better let me know, otherwise I'll come back to this in January when we have all of the primary filings in hand.
Anyway. As I said, there's one race I'm watching closely and that's SD15. Here's what we have:
John Whitmire, SD15
Molly Cook, SD15
Karthik Soora, SD15

Candidate     Raised       Spent       Loan     On Hand
=======================================================
Whitmire      371,517  1,618,255          0   9,893,611
Cook           59,786     13,489          0      51,039
Soora         180,949     52,950          0     127,393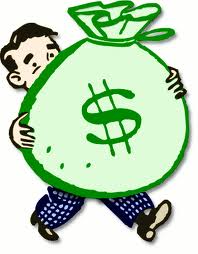 I haven't posted any City of Houston reports yet – I'm still working on them, with the Mayoral reports up next once they're all available – but I can say that John Whitmire posted identical totals, and what look to me to be identical reports, for both his Senate and Mayoral campaigns. It's all the same money, so I presume this is okay under state law. I briefly scrolled through the reports and didn't see any individual contribution over $5,000, which is the city's contribution limit. I assume that as long as he's keeping track of what's being used for what it's all kosher.
(UPDATE: The Chron found at least one example of a contribution that exceeded city contribution limits. I'll have more on this in the Mayoral finance report post.)
Karthik Soora had a nice haul. I saw a lot of small-dollar donations, and also quite a few from outside Houston and from other states. Many of his donors had South Asian names, which is probably one part personal network and one part good usage of mailing lists. He also collected about $80K from people with the surname Soora, including $10K from himself. There was another $1500 or so in in-kind donations from himself. Sometimes that sort of thing is one-time only, so we'll see what his January report looks like. His cash on hand is paltry compared to Whitmire's, but Whitmire is about to spend a bunch of that cash on the Mayor's race, and who knows what his total might look like if he comes out on the losing end of a runoff and has to decide whether to run for his old seat again.
Molly Cook raised a bit more than $100K through the eight-day report for the 2022 primary. Her July 2022 repot showed another $55K raised, but some of that was before the primary and some was after. I didn't go through it all to try to suss it out. She had about $11K on hand in her January 2023 report but didn't show any money raised during that period. I assume she'll have a name recognition advantage over Soora in March, but it's hard to say how much of one and it's hard to say how much it would matter if Whitmire is running again. It would also not surprise me if one or more new candidates jump in if it looks like we're about to get Mayor Whitmire, and let's not forget that in that instance there will also be a special election. There may be a lot of opportunity to raise cash for this seat.
As I said, this is the only state race for now that I'm focusing on, in part because it's the only one whose players are all known to me at this time. There's action in the Harris County races already, and we also get to marvel at how a handful of billionaires are keeping Ken Paxton afloat, and there's so much more there that we don't know. We'll at least know who's running for what state office when the January reports get published. I'll be back then for those, and of course I'll keep the other reports coming in the meantime.
Related Posts: