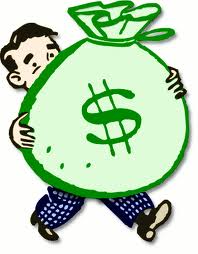 Previously:
Congress
SD15
City of Houston, part 1
January 2023 reports are here. Not all of these people are on the 2024 ballot. I am not including JPs and County Court candidates. Some potential opponents have already filed finance reports, others have just filed their designation of treasurer reports. I did not include the latter.
Lina Hidalgo, County Judge
Rodney Ellis, County Commissioner, Precinct 1
Adrian Garcia, County Commissioner, Precinct 2
Tom Ramsey, County Commissioner, Precinct 3
Lesley Briones, County Commissioner, Precinct 4
Kim Ogg, District Attorney
Sean Teare, District Attorney
Christian Menefee, Harris County Attorney
Ed Gonzalez, Sheriff
Joe Danna, Sheriff
Mike Knox, Sheriff
Glenn Cowan, Sheriff
Ann Harris Bennett, Tax Assessor
Alan Rosen, Constable Precinct 1
Jerry Garcia, Constable Precinct 2
Sherman Eagleton, Constable Precinct 3
Mark Herman, Constable Precinct 4
Samantha Hutchinson, Constable Precinct 4
Ted Heap, Constable Precinct 5
Don Dinh, Constable Precinct 5
Silvia Trevino, Constable Precinct 6
May Walker, Constable Precinct 7
William Wagner, Constable Precinct 7
Gary Hicks, Constable Precinct 7
Phil Sandlin, Constable Precinct 8
Teneshia Hudspeth, County Clerk
Marilyn Burgess, District Clerk
Alexandra Mealer, County Judge

Name             Raised      Spent    Loans    On Hand
======================================================
Hidalgo         308,805    263,145   51,400     79,391

Ellis           842,786    192,512        0  5,088,044
Garcia, A       875,179    433,933        0    783,975
Ramsey          110,935     69,854        0    995,114
Briones         790,509    313,925        0  1,179,611

Ogg              55,695     28,571   48,489    274,748
Teare           748,317    102,192        0    608,269
Menefee         266,626     29,719        0    424,716
Gonzalez         60,230      8,162        0     63,173
Danna             3,865     32,853   30,452        240
Knox             26,300      8,872   10,000     11,035
Cowan             6,275      3,078        0      3,196
Bennett               0      3,559        0      8,420

Rosen            10,000     24,895        0  1,306,176
Garcia            5,000      2,674        0     54,069
Eagleton         85,985     62,682  119,650     82,462
Herman          201,067     89,551        0    620,869
Hutchinson            0          0        0          0
Heap             96,278     59,885    8,044    100,854
Dinh             69,661     21,533        0     48,527
Trevino           3,150      4,270        0     26,871
Walker                0          0        0          0
Wagner                0          0        0          0
Hicks             1,417        127        0      1,290
Sandlin             500      9,765        0     70,733

Hudspeth          1,800     11,829        0         19
Burgess          11,196     10,532    5,207     10,641
Wyatt             

Mealer                0    161,679        0     27,258

I fully expect Judge Hidalgo to build her treasury back up; she does have plenty of time for it. I was a little concerned about her spend rate – there were a lot of recurring expenses for consulting and campaign services, about $23K total to two law firms plus Bob Stein for legal services (almost certainly related to the ridiculous 2022 election contest), and $50K in loan repayment to Rodney Ellis' campaign. Hopefully at least the legal fees will go away soon.
As for Alex Mealer, she paid $75K to the Republican Party of Texas, who I'm guessing is paying her lawyers in this mess, and $33K to a pollster. She made contributions to the Mike Knox and Mary Nan Huffman campaigns, and also to someone named Sean Cheben, who is running for HCC. Watch that name, he's someone not to vote for. Oh, and her campaign subscribes to the Houston Chronicle. I'm gonna shut my mouth right here.
Commissioners Court is three-quarters of what I'd expect. Commissioners Ellis and Garcia have always been strong fundraisers. Commissioner Briones is clearly following in their path. I guess Commissioner Ramsey figured he had enough cash on hand to be able to take it easy this period. I'm assuming this is a one off, he is on the ballot next year. We'll see what his January report looks like.
Sean Teare's total for his primary challenge to Kim Ogg is eye-popping, easily the most interesting number in this post. Among his contributors:
– Defense attorney Dan Cogdell, currently trying to salvage Ken Paxton's term as AG, who gave $10K. Another person who listed herself as an employee of the Buzbee law firm kicked in $1,000.
– Mike Doyle, new HCDP Chair, $50. I assume it's that Mike Doyle, anyway.
– Zach Fertitta, 2012 Dem candidate for DA who lost in the primary, $1000.
– One person who listed their employer as the Harris County DA's Office, and one person with the Harris County Public Defender, $500 for the first and $200 for the second. I'll leave their names out of it.
What makes it even more surprising is Ogg's paltry total by comparison. I have to wonder if she will take this as a warning sign, or if she'll just keep on doing what she's doing.
I'm glad to see a strong total from Christian Menefee. I don't expect him to face a serious challenge, but he's done great work, he's got a big future, and I hope to see him grow a base of support. This is a good start towards that.
As noted above, several Constables have challengers in the queue. I could not tell if Samantha Hutchinson is a Democrat or Republican – neither Google nor Facebook was of assistance. Don Dinh is a Democrat, and he's off to a good start. I assume that Wagner and Hicks are Dems, it would be weird in Precinct 7 for them not to be. Constable May Walker didn't file a report in January – at least, not as of when I posted about it – but as you can see, she's not doing any fundraising. She still needs to file reports, but at least you can see why it might have gotten skipped. I have to wonder if she's going to make a retirement announcement – she was first elected in 2004, she could be ready to hang them up. I'm just speculating here. Treasurer Carla Wyatt also did not have a report as of when I looked.
Related Posts: