The July finance reports for the City of Houston in an election year is when you first get a real feel for who's actually running for what, and which of them has a campaign that might be worth watching. The filing deadline is still a month away, and even for the highest-profile races there may still be some surprises, but the vast majority of competitive candidates are now known to us. And because there are so many of them, I'm going to split this up. I'll start with the Mayoral hopefuls.

Candidate     Raised      Spent     Loan     On Hand
====================================================
Whitmire     371,517  1,618,255        0   9,893,611
JacksonLee 1,218,886    182,604        0   1,033,982
Kaplan       478,479    360,759  300,000   1,356,488
Garcia     3,295,664    399,845        0   2,890,818
Gallegos      60,348     43,406        0     151,794
Khan          58,750     33,714   85,000     108,308
Broze         10,827      3,104        0       6,998
Houjami          585        107        0         294
Mbala            200          8        0         326
Williams
Martinez
Caldwell
Daniel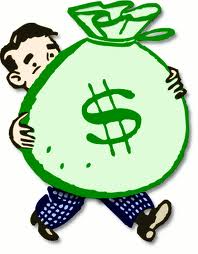 As before, you can find all of the reports that I downloaded in this Google Drive folder. You can find all of the candidates in the Erik Manning spreadsheet; Erik Manning is a god among men for putting this together so I don't have to.
The above is a very different list than what we saw in January, with multiple comings and a few goings. You can sort them as you see fit, but to me the MJ Khan line is the divider between "candidate that has some legitimate reason to be here" and "who is this person and why are they running for Mayor".
It would seem that Rep. Sheila Jackson Lee's first foray into city campaign fundraising had a couple of glitches at first.
After U.S. Rep. Sheila Jackson Lee jumped into the race for Houston mayor in April, her campaign worked fast to neutralize the fundraising advantage held by competitors, including state Sen. John Whitmire.

It may have gone a little too fast, a campaign spokesperson acknowledged Tuesday. More than half a dozen people or companies gave contributions to Jackson Lee that exceed the city's legal limit and one donation wrongly was attributed to a dead woman.

In response to questions from the Houston Landing, a spokesperson said Jackson Lee's campaign had informed Houston City Secretary Pat Daniel it plans to refund the excessive contributions, but the problems put an asterisk on Jackson Lee's highly anticipated first report since entering the race.

[…]

At least six individuals donated above the $5,000 individual limit, according to the report. Meanwhile, the campaign also disclosed receiving $20,000 from a company, C&W International Fabricators LLC, and $25,000 from the Border Health PAC, which is affiliated with McAllen businessman and Texas political megadonor Alonzo Cantu.

Texas election law sets no limit on contribution amounts for state races, but Houston's ethics code imposes tighter rules on candidates running for city office.

Cantu, who serves as a University of Houston regent, also gave Jackson Lee $5,000 as an individual. He has become a major player on the state's political giving scene in recent years, according to Texas Monthly.
The problems are being resolved, which is what you want. That they happened and got reported on is not what you want. Looking at SJL's report, I still see the $25K and $20K contributions mentioned in the Houston Landing story, though the contribution originally attributed to the late Mattelia Grays now appears to be in her daughter's name. I assume this means there will be a corrected report still to come, but it took until Wednesday for this report to be posted, so who knows. Also, without the PAC donation corrections, it seems her cash on hand looks to be a little higher than it really is. Still a lot, and as noted SJL already has a ton of name recognition, but the numbers are what they are.
There were some other examples of this from other candidates as well.
U.S. Rep. Sheila Jackson Lee, who boasted last week of a fundraising haul of over $1.2 million in three months, listed at least $63,800 in contributions that exceeded legal limits in her campaign finance report submitted Monday. Meanwhile, state Sen. John Whitmire has received $5,000 beyond the permissible limit from the Houston Police Officers' Union.

[…]

Whitmire, who portrays himself as a law enforcement ally and often highlights endorsements from local police union groups, disclosed two contributions from the Houston Police Officers' Union PAC — $5,000 and $10,000 respectively. His campaign spokesperson, Sue Davis, acknowledged the oversight and said the campaign would refund the excess $5,000.

[Lee] Kaplan reported a donation in which the amount went slightly above the cap at $5,162.70. His campaign manager, Jennie Johnson, said the team would refund the part of any donation that goes over the legal limits.

By law, candidates have eight days to amend their campaign finance reports.
Whitmire's corrected report, which shows the refund of the excess contribution from the HPOU, showed up in the system late Wednesday and is in the Google folder with the others. Off the top of my head, I don't recall this many instances of such incorrect donations in the past. I'm not sure what the underlying cause may be, I don't think there's that much more money being raised this year than in 2015 or even 2009. We'll need this same level of scrutiny for the 30-day and 8-day reports as well, especially to look for donors who have already maxed out giving more.
Also, I really didn't expect Lee Kaplan to be such a prominent player in the race, but so far he has been. I keep trying to think of something to say about Lee Kaplan, and this is all I've got right now.
Gilbert Garcia's initial report did not list a cash on hand total, though he later posted an updated report that had it. He has not loaned his campaign any money, but at the bottom of his individual contributions listing, there are several entries for himself, totaling $3,030,000. That means he collected about $265K from other people.
Derek Broze is a variant on the non-filer candidates I wrote about. He filed his report on time, but all it consists of is the summary page, with the topline totals. Everything after that, from the subtotals on page 3 to the end, is blank. Do you, like I did, ask yourself what kind of person could think that giving money to Derek Broze's Mayoral candidate is a good idea? Well too bad, his report won't tell you. The "doesn't know how to file a finance report" contingent is at least as big as the "non-serious candidates who never file a report" contingent. In a better world, the software for filing these reports would have built-in error checking and data validation, which would prevent any candidate from filing this kind of largely empty report. Maybe someday we'll get there.
None of the other "who are these people" candidates filed reports, which is consistent with the type. It's also fine by me, there are a ton of other reports to review and it's not like these would provide much value. I'll have more as we go.
Related Posts: