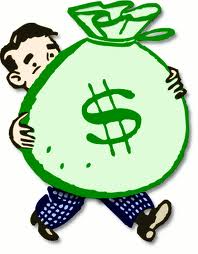 What a difference three months has made. Back in April you could have counted the races and candidates of interest on your fingers. Now with the larger Senate race, the openings in CDs 18 and 32, and a few other candidates of interest, there're more to keep track of. We're a long way from approaching 2018/2020 energy, but there are some positive signs. Here are the names and numbers of interest at this time:
Colin Allred – Senate
Roland Gutierrez – Senate
Heli Rodriguez-Prilliman – Senate
John Love – Senate
Thierry Tchenko – Senate
Lizzie Fletcher – CD07
Pervez Agwan – CD07
Michelle Vallejo – CD15
Sheila Jackson Lee – CD18
Amanda Edwards – CD18
Francine Ly – CD24
Sam Eppler – CD24
Sandeep Srivastava – CD24
Henry Cuellar – CD28
Julie Johnson – CD32
Brian Williams – CD32
Alex Cornwallis – CD32
Justin Moore – CD32
Melissa McDonough – CD38

Dist  Name             Raised      Spent    Loans    On Hand
============================================================
Sen   Allred        8,822,896   3,090,934       0  5,731,962
Sen   Gutierrez
Sen   R-Prilliman      23,062     22,153   35,063        908
Sen   Love             43,675     43,926    6,015      1,004
Sen   Tchenko          57,160      6,633        0     50,526

07    Fletcher        583,726    284,404        0  1,621,028
07    Agwan           221,855    144,619        0     77,236
15    Vallejo         171,019     42,195  100,000    140,541
18    Jackson Lee      40,519    146,874        0    239,166
18    Edwards         600,213     30,972        0    569,240
24    Ly               25,571     16,335    4,843      9,235
24    Eppler          137,701      8,990        0    128,710
24    Srivastava      216,945      6,946  493,233    213,591
28    Cuellar         512,858    166,829        0    393,772
32    Johnson         411,636     24,908        0    386,727 
32    Williams        363,452     41,273        0    322,178
32    Cornwallis      104,434      4,903  104,350    101,164
32    Moore            77,013     11,024        0     65,970
38    McDonough        25,854     24,255   23,851      1,599

As noted before, Colin Allred got off to a fast fundraising start, outpacing Ted Cruz by quite a bit. He also spent a lot of money – I hope that's mostly startup costs and not what his normal burn rate will look like for the next couple of quarters. It's still pretty damn impressive, though he and Cruz are close together in cash on hand thanks to the large outlays by Allred. It's good to see and I hope it continues, but do remember that Beto outraised Cruz in 2018. Money helps but it ain't determinative.
Sen. Gutierrez officially entered the race in July so he doesn't even have an FEC account link yet. His January TEC report, which was the most recent one I found for him, showed him with $309K on hand. I'm sure he'll make an announcement about his fundraising sometime before the next deadline.
Both John Love, who also has a Q2 report for CD06, and Heli Rodriguez-Prilliman reported nearly identical amounts raised as in April. In his case, perhaps this is a sign that he's switching races; in hers, perhaps it's a sign she's dropping out. I'll let you know what I think after I see the Q3 reports.
There are a couple of other names with Senate accounts, and one that drew my eye: Thierry Tchenko is a Houston person, whose personal Facebook page is here. I don't know him at all and was surprised to see his name because I just hadn't encountered it anywhere before I went looking for the finance reports. I'm hardly the be-all and end-all of anything, but I know a lot of people, I go to all of the quarterly HCDP CEC meetings, I attend plenty of other events at which People Who Are Running For Things like to come to, I see and hear a lot of news, and I'd never heard of him before now. He seems like a good person and I'd love to hear more about his candidacy for City Council or the State House, but the Senate is several degrees more difficult and it's extremely difficult to see how someone like him can hope to make it to the runoff of the 2024 primary for this race. Thierry, if you or someone you know reads this, you can reach me at kuff-at-offthekuff-dot-com, drop me a note I'll be happy to talk to you.
There are two new names for CD07 who are listed as candidates but have not filed any reports yet, Lakeisha Simon and Noor Mobeen. I couldn't find anything about Simon on Facebook or via Google other than her statement of organization as a candidate. Noor Mobeen is a doctor who immigrated to the US as a child. As with Thierry Tchenko, I know nothing of either of these people.
Rep. Sheila Jackson Lee, now running for Mayor of Houston, had $30K in contribution refunds on her report, presumably for people who didn't want to contribute to her Mayoral campaign. I did not see anything in her disbursements that looked like a transfer to her Mayoral campaign. Maybe that means she's hedging her bets a teensy bit? Just a thought.
Amanda Edwards sent out a press release touting her $600K haul since dropping out of the Mayor's race. While Rep. Jackson Lee still has a foothold in the district with her campaign account remaining full, Edwards' decision to hop over the fence looks like a genius move right now, as that's not only a huge total for her but there's no one else out there. I did see one more name associated with CD18, Daryl Barnes, who has no report yet and had no presence on the web I could find. So like I said, Edwards has the CD18 field to herself, pending whatever decision Sheila Jackson Lee ultimately makes.
There are two new names in CD24. One is Sam Eppler, a math teacher from Dallas who appears to have his act together more than the others so far. Sandeep Srivastava was the Democratic candidate in CD03 in 2022, who raised a bit of money but didn't overperform the Dem baseline in that district. He originally threw his hat into CD32, but changed course after that. $200K of what he reported as having been raised is listed as a loan; the rest of that loan total is from his previous candidacy.
Three of the four names for CD32 have appeared in previous posts; the fourth is Alex Cornwallis, who ran for SBOE12 in 2022 and appears to be entirely self-funded out of the gate. We'll see how that goes from here. State Rep. Julie Johnson raised her total in a small window between special sessions, so it's even more impressive for that. Which doesn't diminish Dr. Brian Williams' total, but he did have more time to collect it. Again, we'll see how they do in Q3. There were three other listings without filings for CD32, I don't feel like noting them at this time.
I met Melissa McDonough at an event, I think it was the Q2 CEC meeting, and got a business card from her. Just had a quick chat, we each wanted to talk to lots of people, but I met her and she met me. She hadn't really raised any money yet, her website is a placeholder, and CD38 is unproven as even a fringe pickup opportunity at this time, but I'm noting her here partly because I want CD38 to draw some interest, and partly to note that it's very much possible for these unknown-to-me candidates to have interacted with me in some form. Let's see if that has happened with any of them by the time the Q3 reports have been filed.
I'll have other reports soon. Let me know what you think.
Related Posts: