Last week, the day after the disappointing SCOTUS ruling on the Voting Rights Act, we got a much more heartening ruling on DOMA, declaring it to be unconstitutional. However, not all of DOMA was struck down.
In a landmark Supreme Court decision on Wednesday, justices ruled that Section 3 of the 1996 law, which denies federal benefits to same-sex couples, is unconstitutional. As Justice Anthony Kennedy argued, "DOMA writes inequality into the entire United States Code."

But other parts of the law itself are still in effect, including Section 2. This part of the law allows states where same-sex marriage is either illegal or unrecognized not to honor the legal unions from other states around the country. Say a same-sex couple gets married in Iowa; their marriage does not have to be recognized in Alabama. This could become an issue if a couple needs to move to a different state.
That includes Texas, of course. The fact that same-sex marriage remains illegal in Texas was noted by the Chronicle:
"Individual states will continue to enforce their laws until challenged, but we see those challenges coming," said Houston appellate lawyer Allie Levy. "We will have to go state by state, but we might have much better weapons than we had before."

Local blogger Michael Coppens believes Wednesday's rulings make the building momentum for full marriage equality unstoppable.

"For Texas, it doesn't have a huge impact immediately," said Coppens, who is gay. "We still have a long way to go. Congratulations to California – they've got it and we don't. But fundamentally it turns the tide. I don't think the national movement for same-sex marriage can be stopped. With the general public becoming more supportive, and now this ruling taking place, you have the foundation for the anti-gay marriage laws we have across the country going away."
And by the Dallas Morning News.
"Texas still bars couples from same-sex marriage, and this decision doesn't change that," said Cary Franklin, a constitutional law professor at the University of Texas at Austin.

Texas Attorney General Greg Abbott's office declined to comment on the effect of the rulings.

One Democratic lawmaker, Fort Worth state Rep. Lon Burnam, immediately vowed to reintroduce legislation to legalize same-gender marriages in Texas. The state became the 19th to adopt a constitutional ban of same-sex unions in 2005.

"It's a perfect opportunity to refile my marriage-equality bill, and that's the first thing I will do on Monday," said Burnam, who filed a similar bill in February that died in committee.

The bill cannot advance in the Texas Legislature's special session unless Gov. Rick Perry, an ardent opponent of same-sex marriage, adds it to the agenda.

The Supreme Court ruled Wednesday that married same-sex couples were entitled to federal benefits and, by declining to decide a case from California, effectively allowed same-sex marriages there.

UT's Franklin said the high court's rulings may inspire lawsuits, anti-discrimination policies and scrutiny of same-sex marriage bans nationwide.

"People in Texas didn't immediately gain any rights, but the court issued a decision that talked about the importance of equality for couples," she said.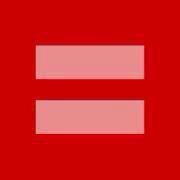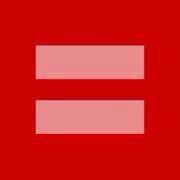 I noted Rep. Burnam's bill, which will not see the light of day in the special session but which is still laudatory, over the weekend. There's no question that right-thinking legislators need to mount a full assault on Texas' awful Double Secret Illegal anti-gay marriage amendment, in the 2014 campaigns and in the 2015 legislative session – and beyond, as will be necessary – but as I have said before, the fact that it is in the constitution makes this an extra heavy lift. I continue to believe that the death of this atrocity will come from a courtroom and not the Lege, but that doesn't mean we shouldn't keep trying to kill it in the Lege. It's still the right thing to do, and hey, you never know. Attitudes have shifted so quickly on the national level, I may be wrong about how long it will take to shift sufficiently here to make a legislative fix viable. Nobody would have thought we'd be where we are now after that stupid thing was ratified in 2005.
There is another avenue available to apply pressure on this, and that's in the cities and school districts. They need to have full, up to date non-discrimination policies, and they need to offer domestic partner benefits, even if they can't call them "domestic partner benefits". Make as much of Texas as gay-friendly as possible within the confines of the current law, and get as many people as possible used to the idea that this is the way things are now. The entities that already have such policies are keeping them in the face of hostility from AG Abbott and some small-minded legislators; they could use some company. If that leads to lawsuits from the forces of backwardness, I say bring it. I don't fear this being fought out in court.
What that means for those of us who support equality is that in addition to supporting like-minded candidates for state office, we need to support them for local offices, too. Where do your Mayors and Council members and school board trustees stand on this? We're behind the curve here in Houston thanks to a 2001 charter referendum that banned the city from offering domestic partner benefits. We can't have a charter amendment referendum until either November 2014 or May 2015 (because we passed amendments last November and can't put any others on a ballot until two calendar years after that date), and it's time to start working towards that. Mayor Annise Parker has applauded the SCOTUS DOMA ruling – as far as I can tell by looking at their Facebook pages, she is the only one of the four Mayoral candidates to have commented on this. That's a good start, but she and all other candidates for Houston city offices need to be pushed to take action on undoing the ban on offering domestic partner benefits. HISD Trustee candidates need to be pushed on offering such benefits, too, if only to get the stench of the 2011 election out of everyone's mouths. The same is true for other cities and other school boards. I mean, the Supreme Court has just unequivocally acknowledged that this kind of discrimination is wrong. What are we waiting for? BOR, CultureMap, and the Trib have more.
UPDATE: Kudos to Texpatriate for getting a statement out of Eric Dick, and trying to get one out of Ben Hall.
Related Posts: