You have a chance to see her if you act quickly: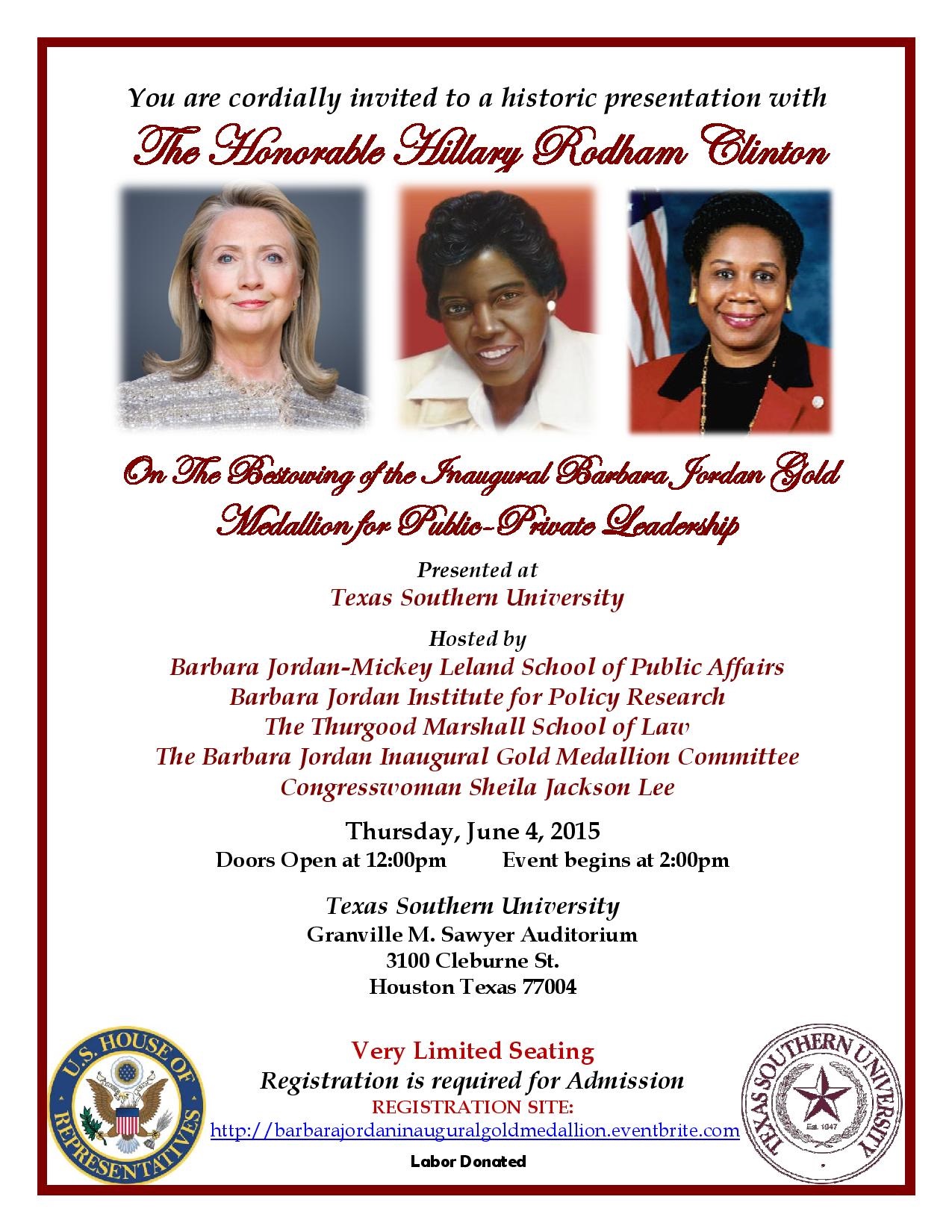 You can register here if you are interested.
About the award:
THE BARBARA JORDAN INAUGURAL GOLD MEDALLION will be presented in 2015 at Texas Southern University's Barbara Jordan-Mickey Leland Institute for Policy Research. This gold medal is awarded for the highest or noblest achievement by an American woman in any honorable field of human endeavor.

PURPOSE

The purpose of the medal is twofold: first to call the attention of the American people to the existence of distinguished merit and achievement among American women in public and private service and secondly to serve as a reward for such achievement, and as a stimulus to the ambition of young women.

CONDITIONS

The medal is presented annually to the woman who shall have made the highest achievement during the preceding year or years in any honorable field of human endeavor. The Committee of Awards is bound by no burdensome restrictions, but may decide for itself each year what particular act or achievement deserves the highest acclaim. The choice is not limited to any one field, whether of intellectual, spiritual, physical, scientific, artistic, commercial, educational or other endeavor. It is intended primarily that the medal shall be for the highest lifetime achievement. If no individual achievement in a year seems to merit the award, the committee may withhold it. The medal is presented to the recipient at the annual award event and the presentation speech is delivered by a distinguished citizen.
|
Hope you can make it. PDiddie has more.
Related Posts: