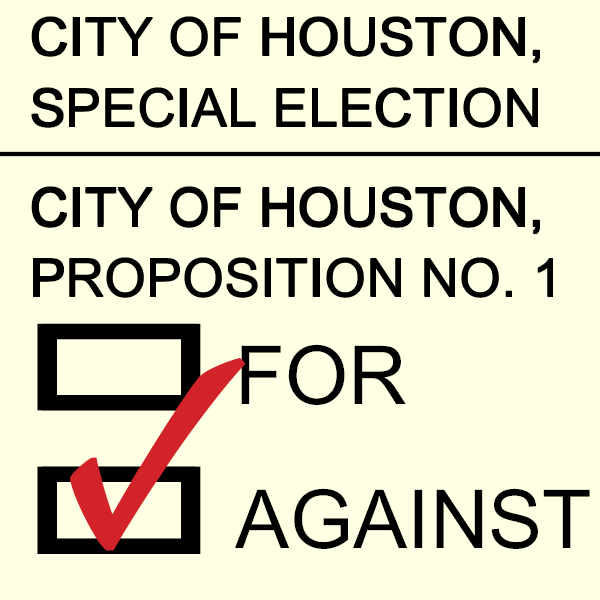 As you know, there will be a referendum on the ballot for a very limited electorate this year, to alter the existing ordinance that enforces a dry zone in the historic Houston Heights to allow the sale of beer and wine for off-premise consumption – for retailers, not for restaurants and bars, in other words. This referendum, formally known as City of Houston Proposition 1, was placed on the ballot by a petition drive led by the Houston Heights Beverage Coalition, which in turn was backed by HEB, which has announced its intention to open a store in the old Fiesta location on North Shepherd at 24th if this referendum passes. I did an interview with Steve Reilley of the HHBC back in June when petitions were still being circulated to clarify some questions about this. At the time, I noted that I was unaware of any organized opposition to this effort.
Well, formal opposition to this effort does exist, and it's called Keep The Heights Dry. I've seen a few of their yard signs around the neighborhood in recent weeks. Their argument as you can see on that Facebook page is one part preservationist and one part neighborhood protection, and last week they reached out to me to see about doing an interview. Bill Baldwin, who has a real estate office on Heights Blvd at 16th Street, is one of the leaders of this opposition effort and the person I spoke to about it. Here's the conversation:
Interviews and Q&As from the primaries are on my 2016 Election page. I will eventually get around to updating it to include links to fall interviews.
Related Posts: