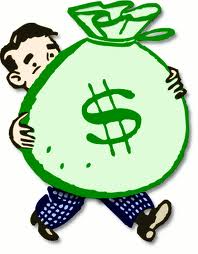 All right, I've made some progress in the endless number of city candidate finance reports. We're in crunch time, and the 30 day reports can tell us not just what kind of momentum candidates have had, but also whether the later entrants into the races have gained any traction. Let's get down to it.
To set the table, the Erik Manning spreadsheet is here, the June reports from Mayoral candidates are here, and the reports from Controller candidates (which in this case was just Chris Brown) are here. All of the reports that I have downloaded and inspected can be found in my Google folder, and any reports that were filed non-electronically can be found here.

Candidate     Raised      Spent     Loan     On Hand
====================================================
Turner       733,324  2,235,523        0   1,618,015
Buzbee     2,500,000  3,475,058        0   4,167,503
King         281,829    550,022  410,000     263,448
Boykins      130,105    141,779        0      58,103
Lovell        28,493     10,929        0      17,564
Baker         20,000     16,340        0       3,919
Broze          3,620      3,782        0       1,027
Houjami        1,324      1,490        0         111

Brown        100,990     61,079   75,000     274,291
Sanchez       45,057     33,207        0      23,651

Some of this we've already covered. As a reminder, Buzbee hasn't actually "raised" any money, he's just written himself a check for whatever amount it is he's reporting. Which we know will be even bigger for the 8 day report. Nobody else is in the same league as Buzbee or Mayor Turner. I have to wonder if Bill King will write himself a big check this month just so he can get some ads on the air. As for Dwight Boykins and Sue Lovell, I don't know what they expected when they entered this race, but I'm guessing this wasn't it. I don't see any changes in their fortunes ahead.
Chris Brown was a strong fundraiser in 2015, and he's a strong fundraiser this year. I've seen more of his ads on TV than I've seen for Bill King. Orlando Sanchez is Orlando Sanchez, which mostly means his campaign signs are littering the empty lots and freeway overpasses again. I don't have anything more to say than that. More finance reports will be coming soon.
Related Posts: