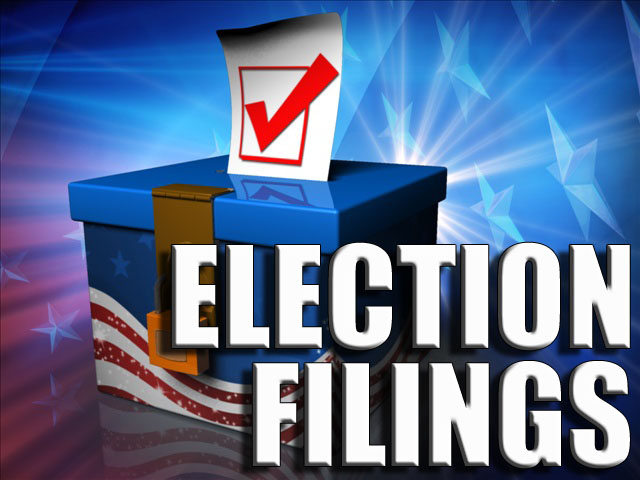 There's a lot to digest following Monday's filing deadline, and as I've said I'm going to take some time and go over it in as much obsessive detail as you've probably come to expect from me. As a reminder, the filing info can be found here, with the caveat that it may not be fully complete. Only two Dem filers in CD03 are listed, for example, while the not-listed Tanner Do sure seems to have filed. This will all get fixed over the next couple of days, but let's do keep that in mind.
Congress: Sima Ladjevardian's entry into the CD02 primary was the main news here. She doesn't have much online presence as a candidate yet, just a Twitter account with three tweets. I hope to have the chance to interview her, and if I do I'll ask about this, but I get the sense this wasn't just a late filing, but a late decision to run. That process is always fascinating to me. Anyone who runs against Dan Crenshaw is going to have to raise a lot of money, because he has a lot of money. She strikes me as the kind of candidate who is capable of that, which makes me wonder why not get started sooner? I understand, people have their own reasons for that, I'm just curious. She has three weeks till the next reporting deadline, we'll see how she does.
Elsewhere, CD10 stayed at three candidates but CD22 now has five, as Chris Fernandez (mentioned in passing in this story and someone named Carmine Petricco whom neither Google nor Facebook can find entered. CD08 has two candidates, Laura Jones, who we knew about a month ago, and Elizabeth Hernandez, whom I cannot identify. If you know anything about any of these folks, please leave a comment.
As noted before, Rep. Al Green has an opponent in CD09, and Sheila Jackson Lee has six – count 'em, six – opponents in CD18. Three of them – Marc Flores, Bimal Patel, and Stevens Orozco – have been around campaigning for awhile, the other three are more recent entrants. And while it's not a contested primary, I feel compelled to note that Rashad Lewis, who became the youngest person elected to Jasper City Council as a write-in candidate in 2017, then ran for Mayor earlier this year but fell short, is in for CD36. I'm going to want to interview him for November.
Legislative: SBOE6 has three candidates as before; I'll be publishing interviews with them next week. In the Senate, as noted before Sen. Borris Miles has two opponents in SD13. Former Galveston judge Susan Criss and 2018 CD22 primary candidate Margarita Ruiz Johnson are competing in SD11. Carol Alvarado has SD06 to herself, while Jay Stittleburg (SD04) and Michael Antalan have clear paths to November.
The big news for the State House is that the HD148 primary is now a five candidate race: Anna Eastman, Penny Shaw, Emily Wolf, Adrian P. Garcia, and Cynthia Reyes-Revilla. Garcia was in the HD148 special election, and Reyes-Revilla finished out of the money in District H. I think it's safe to say there will be a runoff in the primary, as there was in the special election. HD126 is a rerun from 2018, as Undrai Fizer and Natali Hurtado square off again. HD128, which was uncontested in 2018 (and is the reddest district in the county) has Josh Markle, who recently got a boost from Beto, and Mary E. Williams, whom I cannot find. HD134 has the three candidates you know, and HD138 has the two you know plus a repeat engagement from Jenifer Pool. HD129 (Kayla Alix), HD130 (Bryan Henry), HD133 (Sandra Moore, who ran in the 2018 primary), and HD150 (Michael Robert Walsh, whom I cannot conclusively identify) are all uncontested for March.
Among the Harris County incumbents, Reps. Alma Allen (HD131) and Harold Dutton (HD142) have four challengers, with CM Jerry Davis in HD142 being the biggest threat to either of them. Reps. Garnet Coleman (HD147) and Hubert Vo (HD149) each have two opponents, Reps. Jarvis Johnson, Senfronia Thompson, and Shawn Thierry have one, and Reps. Gina Calanni, Jon Rosenthal, Gene Wu, Armando Walle, Ana Hernandez, Mary Ann Perez, and Christina Morales are unopposed. Thierry's opponent, as noted before, is Ashton Woods, who had run in At Large #5.
Elsewhere, Rep. Ron Reynolds (HD27) did pick up a primary opponent. I've been hard on Reynolds since his misdemeanor conviction, and I stand by everything I said. He's now served his sentence, and I'm not aware of any further legal issues. I'm not quite ready yet, but assuming nothing else happens we are going to need to consider extending him the same grace we're willing to give others who have served their sentences and deserve a clean slate, at least as far as voting and holding office is concerned. The infamously now-open HD26 has the four candidates we already knew of. Eliz Markowitz remains the candidate in HD28, and there are solo Dems running in HD03 (Martin Shupp), HD15 (Lorena McGill, the 2018 candidate), HD23 (Jeff Antonelli), HD24 (former Chron reporter Brian Rogers), HD25 (Patrick Henry), HD29 (Travis Boldt), and HD85 (Friend-of-Dos-Centavos Joey Cardenas).
Harris County: The main races – DA, County Attorney, Sheriff, Tax Assessor – you know about and nothing new has happened. There's plenty of action in the two HCDE At Large races – Position 5 now has two candidates (Erica Davis, Paul Ovalle) and Position 7 has four (David Brown and Andrea Duhon, the two we knew about originally, and Bill Morris and Obes Nwabara). Also, too, I have not seen anything to indicate that Josh Flynn has resigned his spot as he runs for HD138 on the GOP side, so there's that. Willie D is now listed in the primary for Commissioners Court Precinct 1, which doesn't make sense but maybe something changed. If so, that's a three-candidate race. There are six candidates for Precinct 3, the four you've heard of (Michael Moore, Diana Alexander, Kristi Thibaut, Morris Overstreet) and two you haven't (Zaher Eisa and Erik Hassan, who is now calling himself Erik "Beto" Hassan, which, no). Alan Rosen did indeed file for Constable in Precinct 1.
That's all I have the energy for now. I'll keep going with this tomorrow.
Related Posts: