Previously:
Congress
SD15
City of Houston, part 1
Harris County
City of Houston, part 2
January finance reports for city of Houston candidates are here. This post will look at the various district candidates. I'll do the Controller's race and other reports of interest later. Let's dive in.

Dist Candidate     Raised      Spent     Loan     On Hand
=========================================================
A    Peck          40,675     17,109        0      47,669

B    Jackson       55,275     33,270        0      36,975
B    London         4,757      1,438        0       3,688
B    ElBey
B    Willis

C    Kamin        161,883     75,878        0     347,656
C    Bradley        1,240        447        0         792

D    EvansShabazz  33,145      8,944        0      29,758
D    Ford           1,696      1,696        0           0

E    Flickinger    13,128     18,304  103,000     101,186
E    LemondDixon   18,064      4,276        0      13,871

F    Thomas        64,475      7,121        0     152,041

G    Huffman       83,870     29,302        0     100,467

H    Castillo     100,760     67,065   10,000     120,930
H    ReyesRevilla  30,555      8,950        0     100,463
H    Rivera         3,720      2,754        0         281
H    Stearns

I    Martinez      81,867     38,390        0     116,633
I    Garcia

J    Pollard      308,665     23,605   40,000   1,004,439
J    Sanchez

K    Castex-Tatum  95,345     14,226        0     236,917

?    McGee              0          0        0           0
?    Boozer           985        771        0           0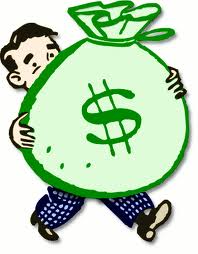 As a reminder, the Erik Manning spreadsheet has your candidate listings. All of the files I've reviewed can be found in this Google folder.
There are only three open district seats, in districts E, H, and I. Of the three, H – my district – looks the most interesting. Just going by the yard signs in my neighborhood it's a two-person race, with Mario Castillo and Cynthia Reyes Revilla about even by my reckoning. I know nothing about the other two, or about Mark McGee, if he really is running for H.
None of the incumbents appear to have serious challengers. Ivan Sanchez was a candidate for CD07 back in 2018 and he's been busy on social media, but you know the rule by now – no report, no respect. I met Lloyd Ford at the last HCDP CEC meeting, and I'm always happy to see city candidates show up at events like that, but CM Carolyn Evans-Shabazz is well established, and the electorate in city races tends to be older. This would be a tough nut to crack even if he were raking it in.
Speaking of raking it in, I look at some of the cash on hand totals here and I wonder if we might be seeing a future CD18 candidate in this post. I'm not a fan of Ed Pollard, but we've been talking about his extremely vigorous fundraising for some time, and we are way beyond "overkill" for what he needs to win re-election in his district. What he's doing only makes sense if he's looking ahead to the next office. At first I thought that might have been Mayor, but it's clear that's not the case. Not for now, anyway – that money doesn't expire, and you figure someone will take a crack at Mayor Whitmire/Jackson Lee in 2027. But CD18 would also make sense, and he's the only person on the scene who can match up with Amanda Edwards. The downside is that now with the four-year terms, he'd have to resign to run, and I don't see that happening. But he's got to be running for something else at some point – CD09? SD13? County Judge? Your guess is as good as mine. We'll find out eventually.
Anyway. Martha Castex-Tatum and Tiffany Thomas could also throw their hats into CD18, with less money to start out but with a record to run on and some name ID. They too would have to resign, and they too seem unlikely to want to do that, especially since it would have to happen even before they got sworn in for the next four years. I'm just putting it out there so that if it does happen you can say you saw it here first.
That's about all there is to say here. The filing deadline is in a couple of weeks, and it's in these races where you're likely to see some late entrants. We'll look at the 30 day reports when the time comes. Next up, the City Controller's race. Let me know what you think.
Related Posts: