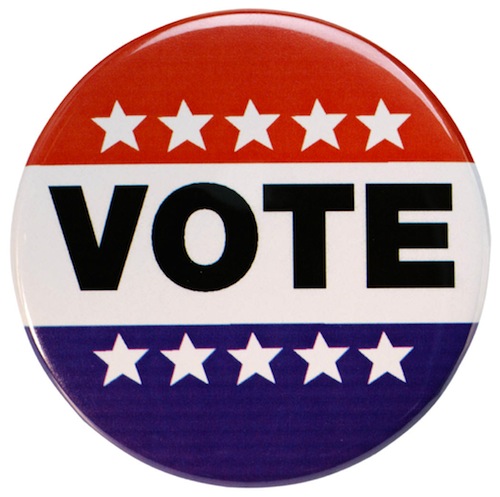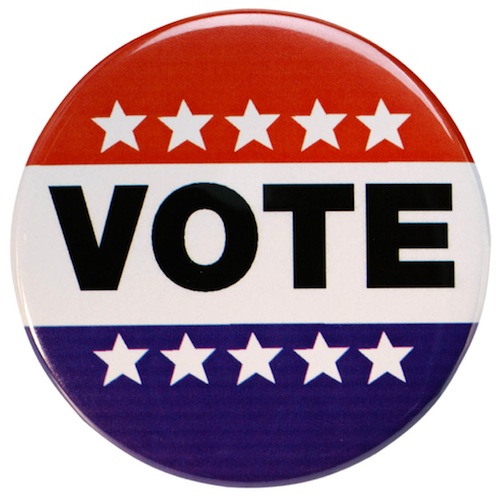 See part 1 on Harris County here.
The current statewide tally is Trump 52.39%, Clinton 43.34%. She received 3,848,617 votes to his 4,651,955. That's an improvement of some 540K votes over Obama in 2012, which I certainly would have deemed acceptable going into Tuesday, while he added about 100K to Mitt Romney's score. As with Harris County, there were clearly some crossovers, as the other statewide Republicans received about 4.75 million votes. I'd guess the crossover number is in the 100K range as well.
Due to those crossovers, as well as the usual dropoff from the top, the downballot Dems didn't do as well as Clinton, ranging from 3,337,411 votes for Grady Yarbrough (38.36%) to 3,580,358 for Dori Contreras Garza (41.14%); other Dems ranged in between, with all but one clearing 3.4 million. Which is an increase of about 300K over downballot Dems in 2012, but downballor Rs who had Dem opponents improved by about 400K. There's still work to be done here, and part of it I think just involves ensuring that good candidates who want to run a real campaign 1) survive the primary, and 2) have sufficient resources to at least get their names out there. Both of these will require an investment in money and campaign infrastructure. I'd hoped that the Clinton campaign would be able to help with that post-November, but that ain't happening now.
One more point about the crossovers is that doing direct comparisons between Obama/Romney in 2012 and Clinton/Trump in 2016 will be tricky and often misleading. Comparing statewide judicial results will be a little better, though the range of results this year makes that tricky as well. I'm sure I'll figure something out.
Looking at my sidebar, I'd say the last YouGov poll, which had it at Trump 50,3, Clinton 42.4, was probably the most accurate. The polls of the state were all over the map, but not really any worse than they were elsewhere. Mark Jones basically nailed it in the Texas Monthly expert roundup, with Cal Jillson and Mary Beth Rogers right behind. Technically, GOP pollster Bryan Eppstein was about as accurate as those latter two, but he threw in a prediction of 7.5 million turnout, which was off by over 1.3 million, so I'm knocking him down a notch for that.
In terms of the races I was watching, the pickings were slim but not non-existent. The Dems won the four "back to parity" legislative races plus HD107 in Dallas County, thus bringing their numbers back to the 2012 level of 55. (Actually, it will dip down to 54 again after Rep. Dawnna Dukes resigns; it will revert to 55 after a Democrat wins that special election.) HDs 105 (120 votes) and 115 (1,115 votes) were the closest, but no cigar.
Dems also picked up two appellate benches, in the Fourth and Thirteenth districts. None of the candidates whose districts included Harris County won, with Barbara Gardner (48.94%) coming closest. If Dems in Harris County can build on this year, those seats ought to be winnable in 2020.
Sadly, neither Jon Harris in Edwards County nor Cedric Watson in Waller County emerged victorious. Waller County went more strongly for Trump (62-34) than it did for Romney (57-41), which probably didn't help Watson's cause.
Also in the close-but-not-quite bucket was the SBOE 5 race, where incumbent Ken Mercer held on by four points despite failing to reach fifty percent. Like Harris County, Bexar County was a Democratic sweep, though the part of this district that touches Bexar is pretty strongly Republican. Still, with a dominant performance in Travis County, this district could be won next time with an improvement in Bexar and some way of limiting the damage in Comal and Guadalupe.
The theme of the national election is very much about an urban/rural divide between the voters, and a brief survey of the Texas urban counties bears that out. I'll go into more detail in another post, but Dems definitely gained ground in the big urbans; Harris' sweep is testimony to that, but it wasn't the only place that this happened. I'll need to spend a little more time figuring out where the Dems fell back.
Two last points of interest. The strangest result I saw on Tuesday was in HD66, in Collin County. Not because of the result itself – the Republican incumbent won with a decent though not overwhelming margin – but because of the stark difference between the early vote and the Election Day vote:

Name                     Early  Early%   E Day  E Day%   Total  Total%
======================================================================
Matt Shaheen (I)   REP  24,609  49.40%  15,613  77.36%  40,222  57.46%
Gnanse Nelson      DEM  23,112  46.39%   3,950  19.57%  27,062  38.66%
Shawn W. Jones     LIB   2,091   4.19%     620   3.07%   2,711   3.87%

I've never seen anything like that. None of the other races in Collin County showed anything remotely similar. Either this was a weird quirk or something is wrong with the data.
And finally, here are two stories in the Trib about the Democratic and Republican reactions to Tuesday's events. Even scarier than "President Trump" is the realization that there's basically no backstop on these guys any more. The upcoming legislative session is going to be so much worse now. On that cheery note, I'll bring this to a close.