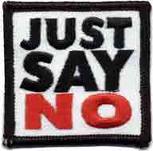 There are a number of interesting and exciting Democratic primary races on this year's ballot. You can see a bunch of them here and here. There are many good candidates, and many races in which you may have a difficult choice but can't really make a bad choice.
Unfortunately, that is not true for all races. There are a few right here in Harris County that include candidates that no rational, self-respecting Democrat should ever support. The main danger is that in a low-information race, these candidates all will attract some support. The best antidote for that is to ensure that you know who you are dealing with. With that in mind, this is my slate of people you should not even consider voting for. Not because I don't like them or because I disagree with them, but because they do not represent Democratic values in any meaningful sense and will do real harm to the rest of the ticket if they are accidentally nominated.
First up is someone who did get accidentally nominated in 2010, and who did cause harm by doing so. I refer to CD22 candidate Kesha Rogers, who is a LaRouchie and impeachment advocate but who won the 2010 primary anyway because no one was paying attention. There's no excuse this time. Rogers is running against KP George, a perfectly nice, respectable, sane Democrat whose interview I'll be publishing in the next week or two. The Fort Bend County Democratic Party has officially endorsed KP George (and I hope the HCDP will make an exception in this case as well) and has been working to stop Kesha Rogers for some time. We will have no one to blame but ourselves if she gets nominated again.
Another candidate to watch out for would have been on the ballot in 2010 if he hadn't been disqualified from the ballot is the notorious hatemonger and perennial candidate Dave Wilson, who is once again seeking to pollute the waters in Commissioners Court Precinct 4. I trust you're aware of Mr. Wilson's shameful resume by now, so I will simply note that he is opposed by Sean Hammerle, whose interview is here, and that if we have any clue at all it will be Hammerle on the ballot in November.
Harris County DA candidate Lloyd Oliver, another perennial who usually runs for a judicial seat, doesn't have quite the long history that some of these other folks do, but he's basically a nobody who escaped a barratry charge in 2010 and certainly won't be an asset to the ticket the way that Zack Fertitta unquestionably will. And then there was this reply he sent to Carl Whitmarsh after Whitmarsh sent out news about the Justice Department spiking the hideous voter ID law:
Seems a GIANT STEP backwards….if you will not get an official state ID, you are probably an illegal alien or a convict…Don't now who you are….but stop sending me your email crap…
Well, I "don't now" about you, but I sure don't want this clown on my ballot. Please help make that not happen by voting for Zack Fertitta, whose interview is here.
Finally, there is one candidate who will sadly be on the ballot no matter what you do because he has no primary opponent. I am not going to name this individual because he has a history of harassment, but he is the "Democrat" running in SD07, against Sen. Dan Patrick. He's a crazy perennial candidate who used to run as a Republican before deciding to inflict himself on us a few years ago, and if you never believe another word I say believe me when I say he is not worth your vote. I'd suggest that you vote for the Green Party candidate in this race in November, but they failed to put someone up in that race, which is a pity since it's one where they would have provided a clearly better alternative. I don't know if there will be a Libertarian there or not, but it doesn't really matter. My advice, for those of you who are stuck in SD07, is to leave this one blank. If you vote a straight ticket, go back to the SD07 race and uncheck the candidate there – either party, I'm not picky – and then cast your vote. You'll feel better afterward.
So that's my list of people who are unworthy of your vote in May. This is not to say that there aren't clear choices in some other races – I would certainly recommend voting for Sheriff Adrian Garcia, and for State Reps. Garnet Coleman and Borris Miles, for example – but at least the other candidates in those races can be safely called Democrats. These are the races in which to avoid unforced errors. If you know of others, where it's not a matter of dislike or disapproval but of outright disgrace and disgust, leave a comment and let me know. Warning: Anything that falls outside that clear boundary will be deleted.
Related Posts: