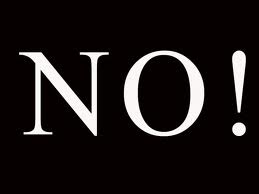 Here's the full list. Among the victims are the omnibus ethics bill HB217, thus giving Allen Blakemore his fondest wish; two bills aimed at reducing the number of standardized tests some students must take, one of which will make William McKenzie happy; SB15, which would have placed new limits on the power of the University of Texas System Board of Regents to fire campus presidents; a Dan Patrick gun bill (!); the Lilly Ledbetter bill as previously noted; a bill that would have allowed voters to pick an interpreter of their choice, within certain limits, while voting, a bill that Perry either misread or misrepresented; and quite a few others, not to mention the funding for the Public Integrity Unit.
Here are some reactions to the vetoes from the Chron:
Friday, the Austin-based Texans for Public Justice filed a legal complaint that Perry's threat amounted to official coercion so he could win an appointment and short-circuit the unit's investigation into the Cancer Prevention and Research Institute of Texas.

"No surprise Perry would act to de-fang the state's corruption watchdog. It's a watchdog that might bite him and his cronies," said Craig McDonald, TPJ director. "Our legal complaint against his bullying tactics remains in play, however."

McDonald and Tom Smith, director of the Texas office of Public Citizen, also faulted Perry's veto of a bill reforming the Texas Ethics Commission. "Perry's office is an ethical black hole," said McDonald. "Reforms go in. Nothing comes out."

Smith pointed out that the bill would have required Railroad Commission Barry Smitherman, a Perry appointee, to resign his office before running for attorney general. "It is stunning that the governor is so intent on protecting one ambitious politician that he would veto a bill that drastically improved enforcement at the Texas Ethics Commission."
Whether any of this represents Perry reasserting himself (again) in preparation for his next election or just a last middle finger to the rest of us before he rides off into the sunset on the wingnut welfare wagon I couldn't say. Texas Vox bemoans the veto of the omnibus ethics bill, and I'm sure there will be plenty of other reactions, just in time for Perry to gallivant off to New York. What bills on the veto list – or not on the veto list – surprised you, one way or the other?

[…]

Sen. Kel Seliger, R-Amarillo, chairman of the Senate Higher Education committee, filed Senate Bill 15 after a February dust-up over whether University of Texas System regents had micromanaged or maligned the character of UT Austin President Bill Powers. UT Regents Chairman Gene Powell has denied those allegations.

"Limiting oversight authority of a board of regents … is a step in the wrong direction," Perry wrote in his veto. "History has taught us that the lack of board oversight in both the corporate and university settings diminishes accountability and provides fertile ground for organizational malfeasance."

Seliger expressed frustration that Perry vetoed the bill, saying he had accepted all changes suggested by the governor's staff.

"It is duplicitous," he said.

In vetoing the Lilly Ledbetter Act, Perry wrote that "Texas' commitment to smart regulations and fair courts is a large part of why we continue to lead the nation in job creation. House Bill 950 duplicates federal law, which already allows employees who feel that have been discriminated against through compensation to file a claim with the U.S. Equal Employment Opportunity Commission."

"I thought Gov. Perry always wanted us to do things the Texas way and not the federal way, but apparently not in this case," Sen. Leticia Van de Putte, D-San Antonio, said in a statement. "Now, Texas women will have no choice but to rely on the federal government to protect their rights. The governor took office at the dawn of the 21st Century, but you wouldn't know it from his actions today."
Rick Perry does what is best for Rick Perry. There are no other considerations. Whether all this is a sign of him asserting his power in preparation for his next campaign or just a parting middle finger to the rest of us as he prepares to ride off into the sunset on the wingnut welfare wagon, I couldn't say.
Other reactions to Friday: Texas Vox bemoans the veto of the omnibus ethics bill. Grits is bewildered by the veto of one de-incarceration bill, and games out the ploy to defund the Public Integrity Unit. Burka is relieved that things weren't any worse. Texas Watch applauds the signing of three bills designed to improve transparency for Texas home and auto insurance customers. Juanita is spitting mad at the veto of the Lilly Ledbetter bill. Texpatriate summarizes the whole day's activity. Egberto Willies talks to Rep. Senfronia Thompson, the author of the Lilly Ledbetter bill, about Perry's veto. She vows to bring the bill back next session. What vetoes and signatures surprised or didn't surprise you?
Related Posts: