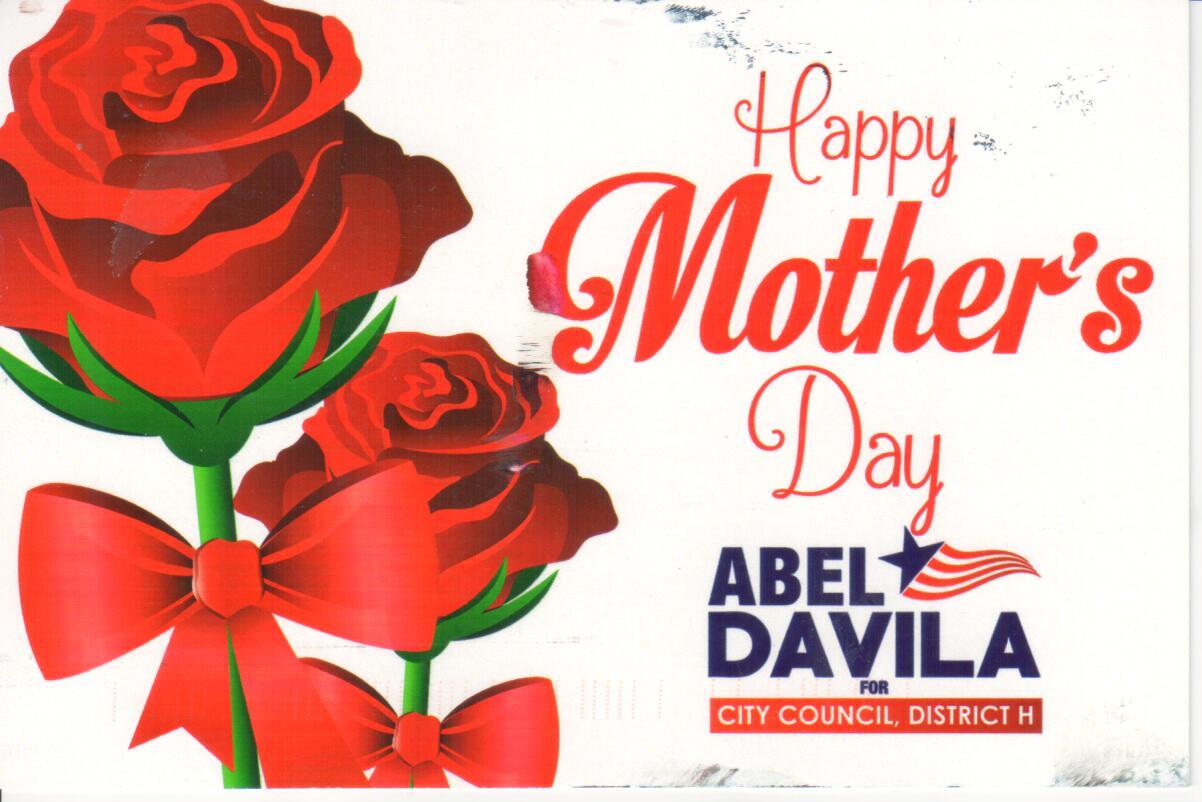 The embedded image is a scan of a mailer we got about two weeks ago. Abel Davila is a former HCC Trustee; his wife Diana, whom I had originally heard was interested in running for District H, is a former HISD Trustee. That makes him a credible candidate, but it doesn't make him a good one. Davila was dogged by ethical issues while he was on the HCC board, and then he attempted to hand off the office to his brother-in-law, Art Aguilar, via some last-minute filing-deadline-day shenanigans; Aguilar subsequently withdrew his filing in the wake of the blowback, thus letting Eva Loredo win as a write-in candidate with no other names on the ballot. See here, here, and here for the details.
As for Davila's tenure at HCC, here are a Chron stories to fill you in. From the second story:
In a statement read by chairman Richard Schechter, the board also publicly condemned the actions of two former trustees, Abel Davila and Diane Olmos Guzman, and criticized what the investigator found to be a minor mistake regarding the appearance of a conflict of interest involving current trustee Chris Oliver.

Schechter said the investigation portrayed Flores and Davila as the most egregious offenders, with the two appearing "to have been engaged in a relentless pattern and practice of conduct designed to enrich at a minimum their family and friends."

Davila, through an attorney, previously has denied wrongdoing.

The investigative report accused Flores of enlisting Davila, the then-chairman of the HCC board, to use his influence over a vendor to hire a construction company co-run by Flores' son. The company connected to Flores received nearly $163,000 from the vendor between December 2008 and October 2009, according to the investigative report.
So yeah. I don't want that on Council, and I especially don't want that from my Council member. There are three other good candidates in District H – Roland Chavez, Jason Cisneroz, and more recently former HISD Trustee Karla Cisneros. I don't know which candidate I'm voting for yet, but I do know who I'm not voting for.
Oh, and the brother-in-law, Art Aguilar? He's running for HCC 8, presumably for real this time. I'm not wedded to the idea of voting for Eva Loredo – in her 5 1/2 years as Trustee, I don't believe I've received a single communication of any kind from her office, and she only recently created a personal Facebook page – but I'll need a better alternative than Art Aguilar.
Related Posts: