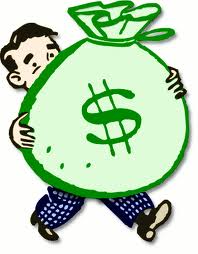 PREVIOUSLY: HISD 30 day reports
As is usually the case, the HCC finance reports are not as interesting as the HISD reports, but review them we must, because these races really do matter. So here we begin.
Adriana Tamez, District 3
Brandon Cofield, District 3
Eva Loredo, District 8
Jharrett Bryantt, District 8
Victor Gonzales, District 8

Dist  Candidate     Raised      Spent     Loan     On Hand
==========================================================
3         Tamez     16,550      1,168        0      20,092
3       Cofield      3,455      2,625        0         829
8        Loredo      8,035      3,520    7,000       7,598
8       Bryantt      3,800      1,817        0       2,800
8      Gonzales        250          0        0         250

The July reports are here. As noted with the HISD reports, incumbents not on the ballot do not need to file 20 day or 8 day reports. Reagan Flowers is unopposed, so she gets to skip it as well. Dave Wilson (heavy sigh) is technically unopposed, and I don't see any reports for him in the system. I'm sure he has some past reports in the system, but I can't see them. If he didn't file a report in July, then we have no idea what he's been up to this election, which ain't great. As for Jim Noteware, he did file a 30 day report but had no money raised or spent.
Not much else to say here. None of these amounts are enough to make a difference. Tamez and Loredo have run before, with Tamez in office since 2014 and Loredo since 2010 so presumably they have some name recognition. But Bruce Austin was a four-time Trustee when Wilson snuck past him with the help of some dirty tricks, so best not to take anything for granted. My interviews with Tamez, Loredo, Flowers, and Bryantt are running this week, so give them a listen and know who you're voting for.
Related Posts: