As you know, I have been running a series of guest posts on a variety of topics. When I invited Nick Cooper to write about his experiences with the homeless feeding ordinance, I also contacted the Mayor's office to ask if there was someone they could point me to that would write about their experiences. Ultimately they sent me the following, which came from their office.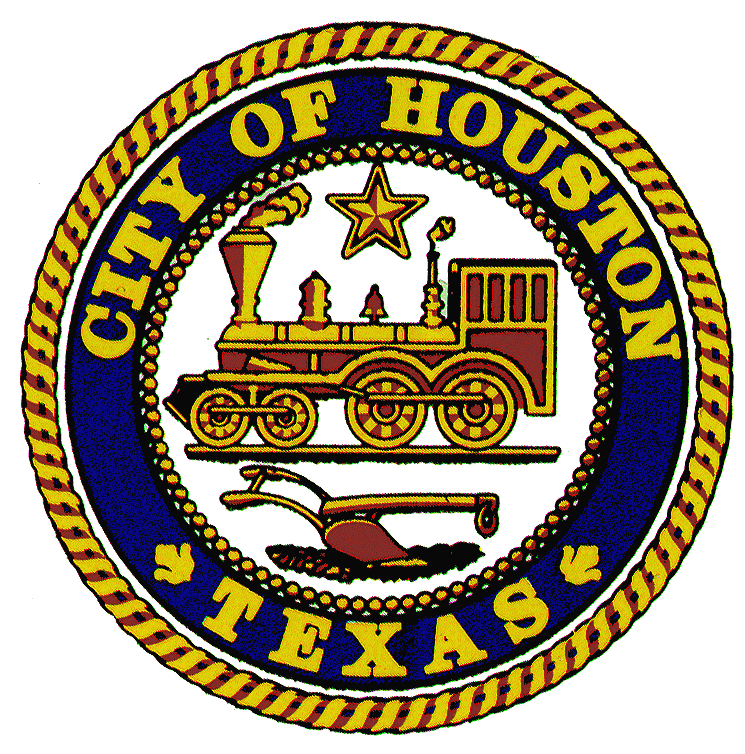 Contrary to the inaccurate information being circulated by various groups and individuals, it is not illegal to feed the homeless in the Houston.
The City appreciates those who take part in the charitable act of providing food for those in need and agrees that such activities are of benefit to the health, safety and welfare of our community. There is recognition that those who are unable to provide food for themselves often must be fed outdoors by entities dedicated to providing charitable food service. There are no restrictions on an individual who is moved to share food with another. It applies only when sharing food with six or more.
The city also recognizes the rights of property owners.
There are 38 known local groups and organizations that provide food service to the homeless or others in need of a free meal. Some of these organizations, like the Star of Hope, Palmer Way Station, Bread of Life and the Salvation Army, feed inside their facilities. They have licensed kitchens, trained volunteer staff, are in compliance with the city's health and safety standards and they feed the hungry on a well-known and routine schedule.
Unfortunately, there are many other street food service operations that do not adhere to routine schedules. For example, there is one location, east of I-59 near the convention center, at which a dozen different charitable organizations line up every Saturday morning all seeking to provide breakfast to the same group of people. There is more than needed for the homeless who show up. In the end, a lot of it winds up left behind on the ground – creating a nuisance for property owners. No one wants to see our streets littered with trash.
With the above principles in mind, Houston City Council last spring amended Chapter 20 of the Code of Ordinances. The only mandatory addition to the revised ordinance is a requirement to obtain written permission from a property owner, public or private, before utilizing the property for charitable food service. Again, despite arguments to the contrary, this new requirement is not onerous. In fact, three organizations have requested and been granted permission from the Houston Department of Health and Human Services Department (HDHHS) for food service events at a city-owned property at 205 Chartres Street.
The amended ordinance also created the voluntary Recognized Charitable Food Service Provider Program. This voluntary initiative, jointly coordinated by the Coalition for the Homeless of Houston/Harris County and HDHHS, put in place a process of coordination, training and recognition for those individuals and organizations which provide such food services. The goals are to improve the quality, quantity and availability of food for those who may not have the resources to provide for themselves. In short, its aim is to coordinate volunteer efforts so that the needed amount of food is available at known serving locations.
There has been good response to the free-of-charge food safety classes. The first classes were held at HDHHS on June 7 and at The Beacon on June 23. Staff from the Coalition explained the Coalition's role in the program, and HDHHS staff provided the food safety training. Twenty four people, representing thirteen organizations, have attended a class to date. Future classes are scheduled for the 4th Saturday of each month through November at The Beacon. To register for one of these classes call HDHHS at 832-393-5100. Information about the program is also available at that number or on the HDHHS Website, http://www.houstontx.gov/health/homeless.html.
Organizations desiring to participate in the program are required to:
Register basic contact information with the City of Houston
Cooperate with the City in scheduling any food service event at which five or more individuals will be fed
Follow basic hygiene, sanitation and food safety rules provided by HDHHS
Have at least one person at each food service site who has completed the free training in sanitary food preparation at HDHHS
Authorize inspections by HDHHS of their kitchens, transport vehicle and the like
Implement changes suggested by HDHHS
Clean up after each food service event
The names and addresses of organizations that abide by the above requirements will be listed on the City's website. In addition, they will be entitled to use their designation as a Recognized Charitable Food Service Provider in their publications.
Registration and coordination of street feeding operations is not a new concept. Ten of the largest US cities already require it, and nine of these cities also require routine inspection for adherence to public health standards. In Houston, we took a Houston approach. We identified a problem and then listened to the community for feedback. The end result is a workable program that allows for coordination and ensures property is not abused. This approach in no way inhibits the many acts of charity conducted daily by Houstonians.
Related Posts: