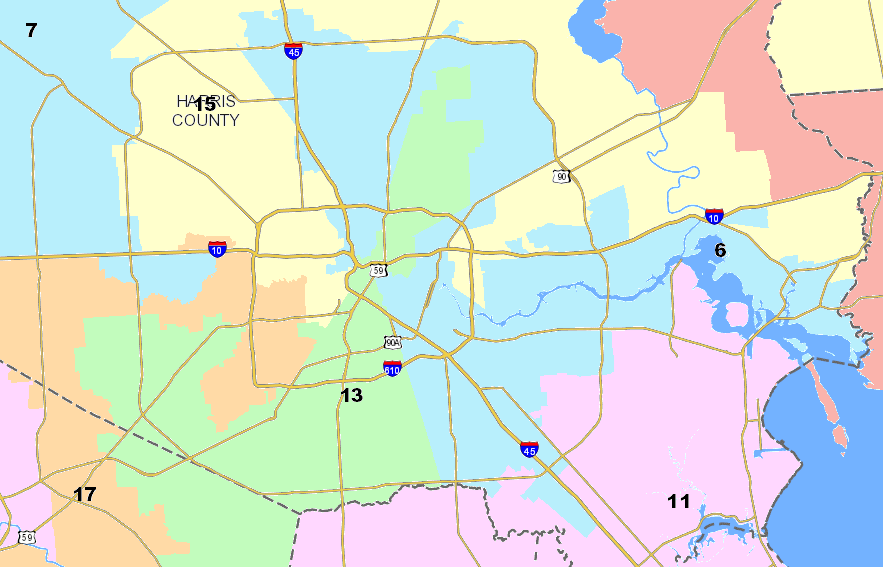 Here's the final daily record of early voting in SD06. Tuesday was the strongest day as expected, with a bit over 1,000 ballots being cast, but that just got the total to 8,245. With four more days for mail ballots to arrive, I'd guess the number will ultimately be about 8,500 when the first results are posted Saturday evening. As such, my official guess for total turnout is between 17,000 and 22,000. Not terribly inspiring, but what are you gonna do? PDiddie has more.
If you live in SD06 and have waited to vote till Saturday, you can find your Election Day polling place here – I've got it as a Google spreadsheet as well. Remember that for low-turnout elections some precincts will be consolidated, so don't assume your regular November ballot location will be open. Check before you go, and call the County Clerk's office at 713 755 6965 if you have any questions or see any problems.
I should note that like the special election in District H from 2009, I think this could be one of those elections where turnout in the runoff meets or exceeds turnout from the first round of voting. The stakes are higher in the runoff, obviously, but as that is the time when both Team Sylvia and Team Carol will throw out whatever remaining bad stuff they have on each other, it's likely there will be more news coverage of the race. That's not a very pleasant thought either, but we already knew there wasn't a correlation between the civility of a campaign and the size of the electorate.
Finally, on a side note, the Chron took a look at the January finance reports for Carol Alvarado and Sylvia Garcia. All I can say to that is what took them so long? Not that it really matters all that much at this point, because as of yesterday the 8 day reports were finally posted. Here's the skinny:
Raised $185,016
Spent $314,904
Cash $109,742
Raised $163,822
Spent $299,841
Cash $228,408
Raised $345
Spent $360
Cash $345
Raised $410
Spent $0
Cash $197
Susan DelgadoJanuary semiannual report posted, but the only item in it was the $1250 filing fee.
Raised $5,558
Spent $1,957
Cash $0
Raised $0
Spent $2,966
Cash $0
Loan $16,607
Dorothy Olmos did not have an 8 day report available. To their credit, the Chron did report on the 8 days yesterday, so good on them for that. I didn't have the time to wade through these reports, so I will leave that to you. At the very least, it looks like Sylvia Garcia may head into the runoff with more cash on hand, though we won't know till later how much both she and Carol Alvarado will spend between the 18th and the 26th. We'll see how they stand on Saturday and go from there. Stace has more.
Related Posts: