She's in mine, anyway. I don't know if you've noticed, but an awful lot of the websites I surf to now feature a familiar face looking back at me: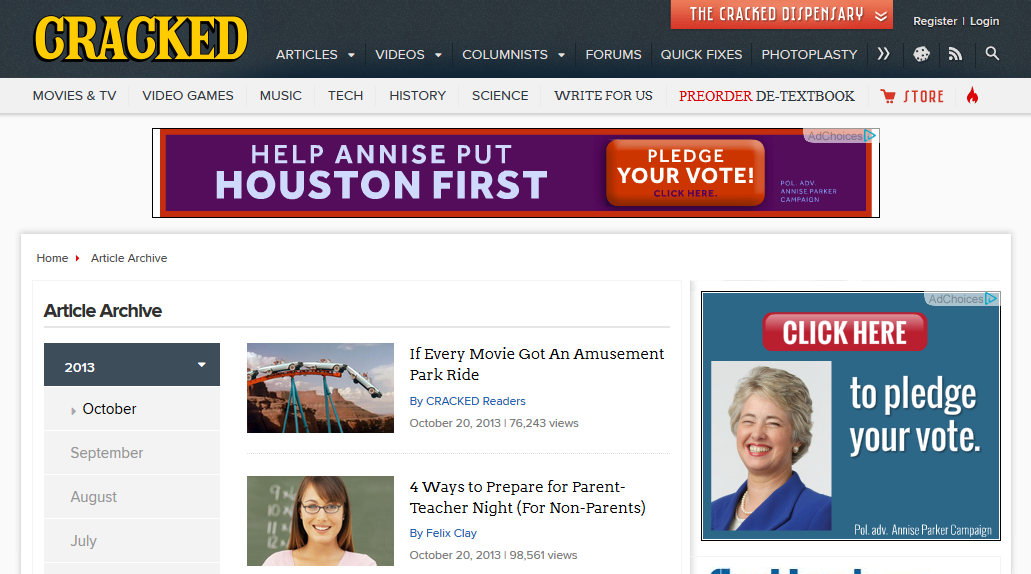 Here's another: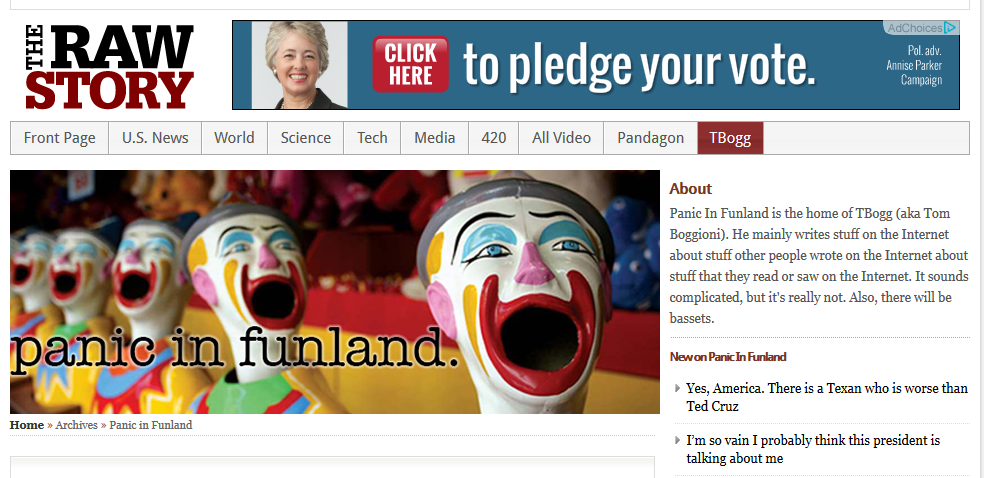 Clearly, she's seeking to dominate the liberal nerd humor vote. Of course, there are Facebook ads: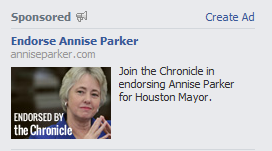 Facebook is the one place I've seen other ads. Ben Hall has placed a few, mostly touting his Facebook page. I know some other candidates have spent money on Facebook ads, but as yet I've not seen them.
You know how at the bottom of articles on some websites there's a listing of "related" stories that you might want to read, that are mostly sponsored links? She's there, too.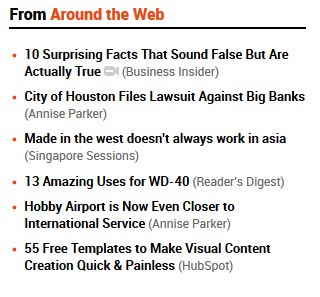 And not just in the Chronicle:
Even out in LaLa Land: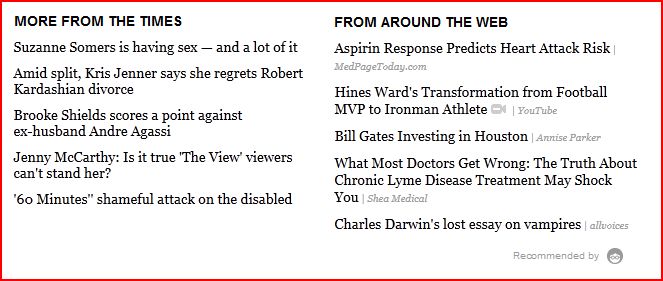 Too bad they can't control the stories they get associated with. Some of them might be hard to compete with for clicks.
Anyway. Web advertising is hardly new, though this particular tactic is one I don't recall seeing before. They've clearly done a good job of targeting, since it's hardly a coincidence all these things appeared for my benefit. I don't know how expensive this is – clearly, Team Parker dropped a decent amount of cash on it – but it seems likely to me that doing this on a perhaps more modest scale would be viable for many campaigns. Of course, I'm assuming people take notice of these things, never mind click on them. Have you been noticing these ads? What do you think about them?
Related Posts: