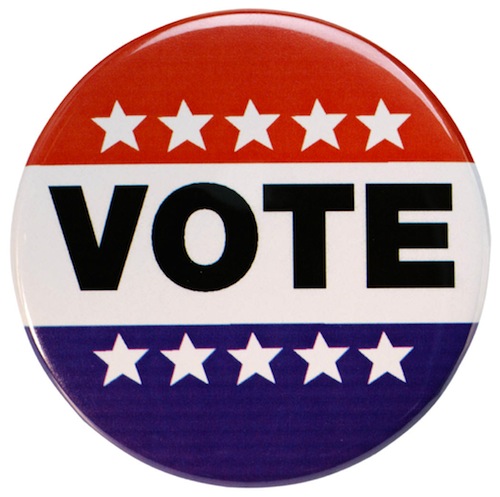 There was a lot of last minute activity at Monday's filing deadline, as there usually is. Probably more so this year, as approximately ten percent of Houston adults are running for office this November. The point here is that the news stories and other available sources at the time had a lot to do to keep up with it all, and those of us who follow them now recognize there were things we missed the first time around. So, after another review of the Erik Manning spreadsheet and the City of Houston 2019 election page, here are some semi-random observations about things I didn't note or comment on the first time around. I'll run this down race by race.
Mayor: Mostly, I'm going to point out the filers and non-filers that are worth mentioning for one reason or another. The usual reason is going to be because my reaction to the late filers was along the lines of "oh, Lord, not that person again". Exhibit A is Kendall Baker, who has cluttered up multiple ballots since the 2007 special election in At Large #3. Most recently, he ran in HD137 as a Republican in 2016, and in District F in 2015. Baker wasn't a late filer – he had a June finance report – but as I prefer to think pleasant thoughts I'd forgotten he was in the race. He was one of the anti-HERO loudmouths who has his own problems with inappropriate behavior.
District B: Willie D did not file, so we will have a maximum of one Geto Boy on Council.
District C: Kendra Yarbrough Camarena did not file. She instead filed for the special election in HD148. Erik is tracking those filings in his spreadsheet as well. Yarbrough Camarena appears to be the first official entrant in this race. And don't worry about District C, there are still thirteen candidates for that office.
District D: Andrew Burks rises from the ash heap to run again. Can you still be a perennial candidate if you once won something? My ruling is Yes. Burks served one action-packed two year term in At Large #2 from 2011 to 2013 before being defeated by David Robinson. I was wondering about how the term limits charter amendment would apply to him, and I found the answer, in Article V, Section 6a: "Persons who served a single term prior to 2016 who are not serving in City elective office in 2015 and thus not subject to subsection (b), shall be eligible to serve one additional four-year term in the same City elective office." So there you have it.
District F: Adekunle "Kay" Elegbede is listed as a Write-In Candidate. Obviously, this means he will not appear on the ballot, so what does it mean? Here's the applicable state law. Basically, this means that any write in votes for this candidate will actually count (as opposed to write-ins for, say, "Mickey Mouse" or "Ben Hall"), and there's no filing fee.
District J: Jim Bigham, who ran against Mike Laster in 2015 did not file. He did not have a finance report, so no big surprise.
District K: Republican Gerry Vander-Lyn, who ran in the special election that Martha Castex-Tatum won, and one other person filed. Neither will provide much of a challenge to Castex-Tatum, but their presence means that no one is unopposed this cycle.
At Large #1: Ugh. Yolanda Navarro Flores, defeated by Zeph Capo in 2013 from the HCC Board, is back. In addition to her ethical issues while on the HCC Board, she was also pals with Dave Wilson. 'Nuff said.
At Large #2: Apparently, it really isn't an election without Griff Griffin. I had honestly thought he'd gone away, but no. The funny/scary thing is that he could easily wind up in a runoff with CM Robinson.
At Large #4: Anthony Dolcefino also jumps out of District C into this race. There are now 11 candidates in AL4, so it's not like he landed in that much smaller a pond.
At Large #5: I guess Eric Dick isn't having any fun on the HCDE Board, because here he is. As per the Andrew Burks Rule, which I just created, I label him a perennial candidate as well. Note that HCDE Trustees are not subject to resign to run, so Dick may continue on in his current gig, as Roy Morales had done for most of the time when he was on the HCDE Board.
HISD II: Lots of people signed up for this one after all. The one name I recognize is Kathy Blueford-Daniels, who had run for City Council in District B previously. Here's an interview I did with her back in 2011, and another from 2013. Rodrick Davison, the one person to post a June finance report, wound up not filing for the office
HISD IV: Reagan Flowers was a candidate for HCDE in Precinct 1 in 2012. I interviewed her at the time. I feel like she ran for something else since then, but if so I can't find it.
Related Posts: