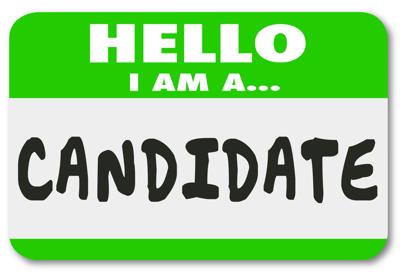 We're a week out from the official filing deadline for the 2020 primaries. There's still a lot of known candidates who haven't filed yet, but I expect there will be a mad flurry of activity this week, as is usually the case. Don't be surprised if we hear of an out-of-the-blue retirement or two, as that is known to happen at this time as well. I'm going to take a quick look at where we stand now, and will provide other reports as needed before the deadline on Monday. My sources for this are as follows:
The Patrick Svitek spreadsheet.
The Secretary of State Candidate Information page, which is quite handy and reasonably up to date.
Texas Judges, whose provenance is unknown to me, but they have the most information I've found about candidates for statewide and Courts of Appeals judicial races.
Jeff Blaylock's Texas Election Source – I may be too cheap to subscribe, but the free info he includes is always worth noting.
SBOE
We have a third Democrat in the race for SBOE6, Kimberly McLeod. She is Assistant Superintendent of Education & Enrichment at HCDE and a former professor at TSU. She joins former HCDE Board member Debra Kerner (who has filed) and teacher Michelle Palmer (who had not yet filed, at least according to the SOS, as of this weekend).
We have a filing for SBOE5, the most-flippable of the SBOE districts up for election this year, Letti Bresnahan. Google tells me that a person by this name was a Trustee at San Antonio's Northside ISD (she is not on the Board now). She was elected in 2008, narrowly re-elected in 2012, and I guess didn't run in 2016; the Bexar County Elections report for May 2016 doesn't list the NEISD Position 6 race, so who knows what happened. In 2015, she voted to keep the name of San Antonio's Robert E. Lee High school; it was subsequently changed to Legacy of Education Excellence (LEE) High School in 2017, by which time as far as I can tell she was no longer on the Board. That's a whole lot more words than I intended to write about her or this race – and mind you, I can't say for sure this is the same Letti (Leticia) Bresnahan. I noted this because I've been keeping an eye on this race – the district was carried by Hillary Clinton in 2016, it was the bluest of the Republican-held SBOE districts in 2018, and the incumbent is a wingnut. So I was gonna write something when a Dem filed, I just didn't expect it to be this.
State Senate
Someone named Richard Andrews has filed as a Democrat against Sen. Borris Miles. The Svitek spreadsheet has him as a General Election opponent, but his website clearly says "Democrat", and the SOS has him as a Democrat. He's a doctor, and that's all I know about him.
State House
Current SBOE member Lawrence Allen, Jr, who is the son of State Rep. Alma Allen, has filed in the increasingly crowded Democratic primary in HD26. It's one of the nine GOP-held districts that Beto won in 2018. Rish Oberoi, Suleman Lalani, and 2018 candidate Sarah DeMerchant have also filed.
Travis Boldt has filed in HD29, in Brazoria County. That was one of two near-miss districts (Beto got 47.0%) in which no Dem was on the ballot in 2018; HD32, which does not yet have a candidate filed, was the other.
Sandra Moore, who lost in the 2018 Dem primary to Marty Schexnayder, has filed to run again in HD133.
Ashton Woods has changed the name of his Facebook page to indicate he plans to run in the primary for HD146, currently held by second-term Rep. Shawn Thierry. He has not filed as of this writing.
So far, no one else has filed to run in the primary for HD148, where Anna Eastman is in the runoff for the special election, and has made her filing for 2020.
First Court of Appeals
I hadn't gotten into the Courts of Appeals in my previous discussions, but especially after the sweep of these races by Dems in 2018 (and not just on this court), they will surely be of interest to multiple candidates.
Veronica Rivas-Molloy, who has officially filed, and Dinesh Singhal are in the race for Place 3 against incumbent Russell Loyd, who was elected in 2014. The Texas Judges website also lists Keith F. Houston as a candidate, but he appears to have decided not to run.
Amparo Guerra and Tim Hootman have both filed for Place 5, which had been held by the now-resigned Laura Carter Higley. There are three Republicans running so far, and there may be another if Greg Abbott appoints someone to fill the still-vacant seat prior to the filing deadline.
14th Court of Appeals
Jane Robinson is the (so far, at least) lone Democrat running for Chief Justice. I saw her at the HCDP Friendsgiving last month but did not have the chance to walk up and say Hi. The position is held by Justice Kem Thompson Frost, who is not running for re-election. Justice Tracy Christopher, who holds Place 9, is running for Chief Justice. She was last elected in 2016, so she would not otherwise be on the ballot. My assumption is that if she wins, she will move over from Place 9, which will make Place 9 vacant, and Abbott will appoint someone who would then run in Christopher's spot in 2022. If she loses, she'll remain in her spot and run for re-election (or not, as she sees fit) in 2022.
Wally Kronzer, who has filed, and Cheri Thomas are running for Place 7. Kronzer ran for Place 5 on this court in 2010. Ken Wise, in his first term, is the incumbent.
District courts
I don't see any primary challengers yet for incumbent Democratic district court judges. I have heard someone is circulating petitions to challenge Judge Alex Smoots-Thomas, which I think we can all understand. I'm not in a position to say anything more than that as yet.
County offices
Audia Jones has officially filed for Harris County DA. Christian Menefee and Vince Ryan have both filed for County Attorney. Michael Moore has filed for County Commissioner in Precinct 3; Kristi Thibaut and Diana Alexander both announced their filings on Facebook over the weekend, but the SOS has not caught up to those filings yet. Bill McLeod, of accidental resignation fame, has filed to win his old seat on County Civil Court at Law #4 back. Incumbent Judge Lesley Briones has not yet filed. We will have a contested primary for at least one of the two HCDE at large positions, as Erica Davis has filed in Position 5; here's her appointment of treasurer. Andrea Duhon, who had run for a different HCDE position in 2018, has already filed an appointment of treasurer for this race. David Brown is running for the other spot, Position 7, and as far as I know has no Dem opponent as yet.
Now you know what I know. We'll all know a lot more in a week's time.
Related Posts: