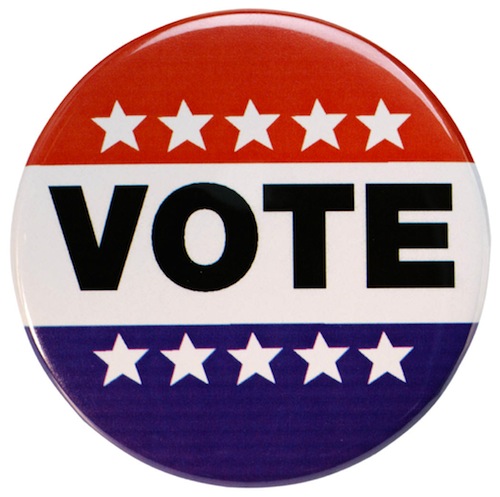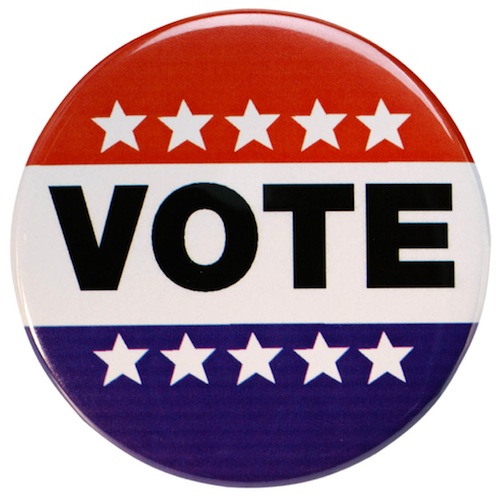 Here are the legislative races I'll be looking at to see what kind of a day it has been for Texas Democrats. After the 2012 general election, the Dems had 55 seats in the Lege. Thee Democrats lost in 2014, lowering that total to 52. As things stand right now, Dems are at 50 seats, with one seat being lost early this year in a special election, and another later on to an independent in a special election that basically no one paid any attention to. I'm going to group the races into four tiers with decreasing levels of likelihood and expectation, and we'll see where we might wind up.
Group 1: Back to parity
HD117 – Obama 2008 52.5%, Obama 2012 51.8%
HD118 – Obama 2008 55.1%, Obama 2012 55.2%
HD120 – Obama 2008 62.9%, Obama 2012 64.6%
HD144 – Obama 2008 48.0%, Obama 2012 51.0%
HDs 117 and 144 were the seats lost in 2014 (along with HD23, which is in a different category). HDs 118 (Farias) and 120 (McClendon) had specials due to the early retirement of their Dem incumbents. Note that Mary Ann Perez won HD144 in 2012 by 6.5 points over a stronger Republican opponent than the accidental incumbent she faces now. Phillip Cortez, running to reclaim HD117 after losing it in 2014, defeated a 2010-wave Republican by nearly eight points in 2012. I expect all four to be won by Democrats on Tuesday, which puts the caucus at 54.
Group 2: It sure would be nice to win these in a year like this
HD43 – Obama 2008 46.9%, Obama 2012 47.9%
HD105 – Obama 2008 46.1%, Obama 2012 46.5%
HD107 – Obama 2008 46.7%, Obama 2012 46.9%
HD113 – Obama 2008 46.1%, Obama 2012 46.3%
These are the white whales for Texas Democrats in recent elections. HD43 is home of the turncoat JM Lozano, who switched parties after the 2010 wipeout after having won a Democratic primary against an ethically-challenged incumbent in March. Now-former Rep. Linda Harper-Brown, who lost a primary in HD105 in 2014 to Rep. Rodney Anderson, had two of the closest victories in recent years, hanging on in 2008 by twenty votes and in 2012 by fewer than 800 votes. Similarly, Rep. Kenneth Sheets won in 2012 by 850 votes. The map designers in 2011 did a great job of keeping eight out of 14 districts in strongly Democratic Dallas County just red enough to win so far. I have to feel like this is the year their luck runs out. I'll be disappointed if Dems don't win at least two of these races, so let's put the caucus at 56.
Group 3: Pop the champagne, we're having a great night
HD23 – Obama 2008 47.5%, Obama 2012 44.2%
HD54 – Obama 2008 47.9%, Obama 2012 45.7%
HD102 – Obama 2008 46.6%, Obama 2012 45.3%
HD112 – Obama 2008 44.0%, Obama 2012 43.5%
HD114 – Obama 2008 46.6%, Obama 2012 43.5%
HD115 – Obama 2008 43.9%, Obama 2012 43.2%
HD134 – Obama 2008 46.5%, Obama 2012 41.7%
That's most of the rest of Dallas County, the seat held by former Rep. Craig Eiland till he retired before the 2014 election, Rep. Sarah Davis' perennial swing seat, and the Killeen-based district now held by the retiring Rep. Jimmie Don Aycock. It's this last one that I think is most likely to flip; there were a few maps drawn during the 2011 session that made this a fairly solid blue seat. The main hesitation I have with this one is that I don't know what kind of Dem infrastructure exists out there to take advantage of the conditions. Aycock never faced much of a challenge though he won in 2012 by the skinny-for-this-gerrymandering margin of 57.5% to 42.5%, partly because that district is off the beaten path for Dems and partly (I suspect) out of respect for Aycock, who was a really good Public Ed committee chair. If even one of these seats flip, I'd assume all four of the ones in the level above did, so we'll increment the county to 59.
Group 4: Holy crap, how did that happen?
HD47 – Obama 2008 44.8%, Obama 2012 39.3%
HD52 – Obama 2008 46.2%, Obama 2012 42.4%
HD65 – Obama 2008 43.0%, Obama 2012 40.8%
HD85 – Obama 2008 40.7%, Obama 2012 38.0%
HD108 – Obama 2008 44.9%, Obama 2012 39.3%
HD135 – Obama 2008 38.7%, Obama 2012 39.8%
HD136 – Obama 2008 45.9%, Obama 2012 41.2%
Now we're starting to get into some unfamiliar territory. HD47 is the lone Republican district in Travis County. Dems captured it in the wave of 2008 then lost it in the wave of 2010, and it was shored up as a genuine Republican district in 2011, with the side effect of making HDs 48 and 50 more solidly blue. HD108 is in the Highland Park part of Dallas, so who knows, maybe Donald Trump was the last straw for some of those folks. I've talked a few times about how HDs 135 and 132 were the two red districts in Harris County trended bluer from 2008 to 2012; I don't expect it to go all the way, but I'll be shocked if there isn't some decent progress made. HD52 was won by a Dem in 2008 but was drawn to be more Republican in 2011. HD136, like HD52 in Williamson County, was a new district in 2012 and has been represented by a crazy person since then. HD65 is in Collin County, and HD85 is primarily in Fort Bend. Winning any of these would help tamp down the narrative that Dems are only creatures of the urban counties and the border.
If somehow Dems won all of these districts – which won't happen, but go with it for a minute – the caucus would be at 73 members, which needless to say would have a seismic effect on the 2017 session and Dan Patrick's ambitions. Putting the number above 60 would be a very nice accomplishment given all that's stacked against such a thing happening, though it's hard to say how much effect that might have on the session. Note that I have not put any Senate races in here. This is not because the Senate has a more diabolical gerrymander than the House does, but because the four most purple Senate districts – SDs 09, 10, 16, and 17 – were all up in 2014, and thus not on the ballot this year. You can bet I'll be looking at their numbers once we have them.
There are a few districts that I would have included if there had been a Dem running in them (specifically, HDs 32, 45, and 132), and there are a few with numbers similar to those in the bottom group that I didn't go with for whatever the reason. Tell me which districts you'll be looking out for tomorrow. I'll have a companion piece to this on Tuesday.
Related Posts: