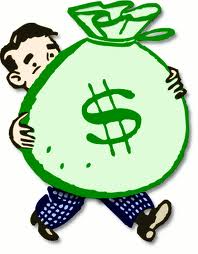 As I said earlier, I'm still working my way through the unfathomably ginormous number of 30-day campaign finance reports for City of Houston candidates. There are other elections of interest for which 30 day reports are required, so we'll take a look at those. First up will be the two special legislative elections for the Houston area. Here are the reports for HD148:
Michele Leal
Anna Eastman
Rob Block
Chris Watt
Kendra Yarbrough Camarena
Penny Shaw
Carol Denson
Adrian P. Garcia
Alva Trevino
Lui La Rotta
Mia Mundy
Terah Isaacson
Chris Carmona
Ryan McConnico

Dist  Name             Raised      Spent    Loans    On Hand
============================================================
148   Leal            108,824      9,384        0     61,526
148   Eastman          50,477     22,735        0     28,494
148   Block            38,885     11,147        0     27,787
148   Watt             32,999      8,163        0     27,845
148   Camarena         17,370     10,531   10,000      9,260
148   Shaw             13,237      7,976   14,000     14,787
148   Denson           11,265      2,095    1,000      4,527
148   Garcia            8,525      3,980        0      4,525
148   Trevino           7,150      5,549    5,549      5,226
148   La Rotta          6,511      3,889        0      3,219
148   Mundy             3,170      3,000        0      1,148
148   Isaacson          1,327      8,561        0      1,327
148   Carmona             830      5,473   10,000        830
148   McConnico           415        733        0          0

Anna Nunez did not have a report showing as of yesterday; all the others are present. Some clear separation here among the candidates, which shouldn't be a big surprise. Michele Leal leads the way with an impressive total. Of that $108K, $10K came from Latino Texas PAC, which she once led, and $1K came from State Rep. Christina Morales, who as far as I can tell is the only legislator to have gotten involved in this race. Anna Eastman received $250 from Dianne Johnson and $50 from Mike Lunceford, two of her former HISD Board colleagues. Rob Block, who is an HFD firefighter, got $20K from the HPFFA PAC, and $10K from Peggy Robinson; I don't know who that is, but that's a big enough piece of his haul that I thought it was worth mentioning. Chris Watt gave $5K to his campaign, which reminds me to note that the difference between that and a loan is that a loan is supposed to be paid back at some point. Finally, Carol Denson had literally broad support, as 33 of her 58 donations came from outside Houston, which is to say any city for which something other than "Houston" was listed in the address. Of those, 15 were from outside Texas. This is not a criticism in any way, as the first group of people one turns to for contributions to a political campaign is one's personal network, which in Denson's case includes people around the country. That's Fundraising 101 right there.
Meanwhile, the three Republican candidates combined to raise less than $8K, with Chris Carmona loaning himself $10K to make it all slightly less embarrassing. I mean sure, this is a seat Jessica Farrar won with 68% of the vote in 2018 so it's no one's idea of a swing district, but in a race with 12 Dems there's surely a path for a Republican to sneak into the runoff, and then who knows what can happen. That prospect, or perhaps the candidates who would be a part of it, does not seem to have had much appeal to the Republican establishment.
One last thing. I noticed that Eastman had several contributions of exactly $148, while Lui La Rotta had several of $17.87. Sometimes donations of an oddly specific amount are made as part of a particular appeal, or for a reason that has special meaning to the campaign or candidate. The reason for the $148 donations to Eastman is obvious, but I'm unclear on what $17.87 is supposed to mean. I guess it could be a reference to the year the US Constitution was signed, which is adorable, but if it's not that then I have no idea.
Meanwhile, here's HD28:
Anna Allred (PAC)
Gary Gates
Gary Hale
Tricia Krenek
Sarah Laningham
Clinton Purnell

Dist  Name             Raised      Spent    Loans    On Hand
============================================================
28    Markowitz        61,845     15,591        0     38,080
28    Allred          158,570    142,234   20,000     86,279
28    Gates               265    213,552  821,100      7,191
28    Hale                421     10,525        0      9,150
28    Krenek           30,058     67,213  150,000    113,067
28    Laningham           100      2,199        0        100
28    Purnell               0         55        0      1,195

Here, Eliz Markowitz is the sole Dem in a field of Republicans, which offers her a clear path towards a runoff, likely at the head of the pack. She too took in a decent amount, having previously collected $18K for the July report, which was before we knew there would be a special election.
On the Republican side, about eighty percent of Anna Allred's haul comes from a collection of medical interests. She got $37,500 from US Anesthesia Partners, $25K from American Society of Anesthesiologists PAC, $25K from Texas Medical Association PAC, $25K from Texas Society of Anesthesiologists PAC, and $10K from Metropolitan Anesthesia PAC. Who even knew there were that many anesthesia-related PACs in existence? Former Rep. John Zerwas is himself an anesthesiologist, and US Anesthesia Partners is where he practices, so I guess we know who his choice to succeed him is. Gary Gates has run for office a couple of times before, and his report lists only some of those outstanding loans on his total. Basically, assume he's gonna spend however much of his own money, and there's not much more to it than that. Tricia Krenek is the only other Republican to raise any money, along with writing herself a check. On the assumption that this will be a Markowitz-versus-Republican runoff, it will be interesting to see if one or more of the Rs who fail to make the cut take another shot at it in March. I've speculated about that for the plethora of Dems in HD148 as well, and there's no reason to think the same dynamic won't be true here.
Related Posts: