I want to return to something in that story about Mayor Turner's 2017 agenda, which was near the bottom but which is a very big deal for the coming year:
A lawsuit over the ballot language used last year to extend terms to a maximum of two four-year terms, from three two-year terms, hovers in the background.

A state district judge ruled in March that the language was "inartful" but legal, and the case now is under appeal.

At stake in the near term is whether Turner and members of City Council must run for re-election in 2017 or wait until 2019.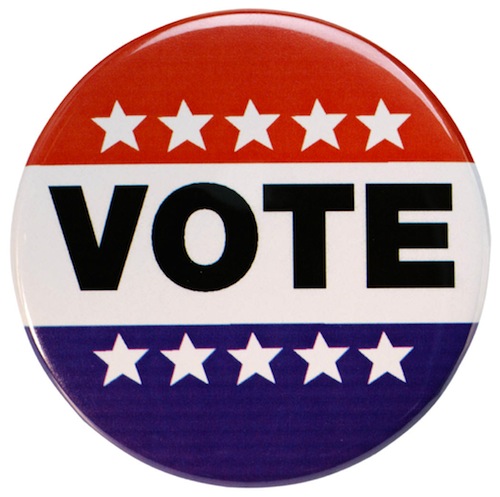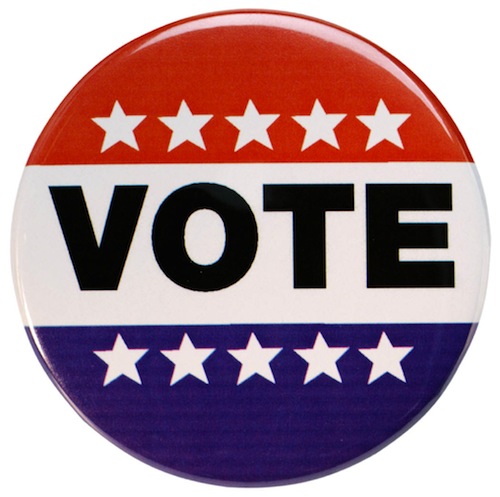 See here for the background. Usually around this time I'm writing about the upcoming election year and what we have to look forward to. Thanks to this lawsuit, we could have a year with no city elections, or a year in which nobody knows we have city elections until April or May and everyone operates on an insanely accelerated schedule from there. With that in mind, let's look at our Year of Elections 2017 with a frame of The Elections We Will Have, The Elections We May Have, and The Elections We Could Have.
The Elections We Will Have
Whatever else happens with the term limits lawsuit, there will be elections in HISD and HCC. The following trustees for each board are up for election this year:
HISD – Anna Eastman (District I), Mike Lunceford (District V), Greg Meyers (District VI), Anne Sung (District VII), Wanda Adams (District IX)
HCC – Carolyn Evans-Shabazz (District 4), Robert Glaser (District 5), Chris Oliver (District 9)
Mike Lunceford is not running for re-election, so his seat will be open. Greg Meyers has already submitted his resignation, and a replacement Trustee will be selected by the Board in January. It is not clear if the Board will prefer a caretaker who will not run for election in November or if the new member will try to stake a claim. Anne Sung of course won the special election to succeed Harvin Moore a couple of weeks ago. Whatever happens in November, the Board will have three different members in the traditionally Republican districts than it had at the start of 2016. That has some negative potential, as all three were devoted to public schools in a way that is not necessarily characteristic of modern Republicans, meaning that whoever wins in November could be more antagonistic than what we are used to seeing. We'll have a better idea when we know who is selected to replace Meyers, and who emerges to run for these seats. As for Eastman, she is my Trustee and as far as I know she is in for another term, but I haven't spoken to her in the last few weeks, and she has not made any formal announcements. I'm not aware of any reason why Adams would not run for another term.
In HCC, both Shabazz-Evans and Glaser won elections to complete the unexpired terms for trustees who had resigned following their 2011 campaigns. Evans-Shabazz was appointed to replace Carroll Robinson in District 4 in May of 2015, and then was unopposed for election. Glaser won a contested race to succeed Richard Schechter in 2013; appointed replacement Leila Feldman did not run for the seat. Oliver is a multi-term incumbent who easily defeated a challenger in 2011. Sometimes there are interesting things to say or look forward to in these races. This is not one of those times.
There will also be some number of constitutional amendments on the ballot in November, but we won't know what they are until May or so when the Legislature finishes its business. If the term limits lawsuit goes down, preserving the new four-year terms for city officeholders, these referenda will be the only guaranteed items on your ballot this year.
The most interesting race in the area that is not in Houston will be in Pasadena, where Mayor Johnny Isbell is term-limited out and where the City Council lines may or may not be redrawn, pending the ruling in the voting rights lawsuit that is currently in the judge's hands. That election will be in May. Other area cities such as Bellaire, West U, Sugar Land, and Rosenberg, also have elections in May. I hope to have some more information about some of these races in a subsequent post. Also of interest in May will be the San Antonio elections, where Mayor Ivy Taylor has some competition for a second full term. I'm sure I'll do some writing about that as well.
The Elections We May Have
In addition to the statewide ballot propositions, there are two local ones that could be on your November eSlate machine, both of which could be quite contentious. Mayor Turner has stated his intention to put a referendum about the revenue cap on the ballot this year, though one presumes that could change if his pension reform bills do not pass. You can be sure that the opposition to this, mostly from the likes of Paul Bettencourt and no doubt with the help of the statewide Republican cabal, will be ferocious and very well-funded. Which in a way will be good for Mayor Turner, because if he can successfully cast this as a partisan issue, especially a "statewide Republicans meddling in our business AGAIN" issue, he ought to at least begin with the larger share of the vote. Getting those people to vote, whether or not there are other city elections to draw them out, will be the challenge. I suspect Mayor Turner doesn't do anything without planning out how it will go, so I sure hope he has a plan for this one.
The other possible ballot item we might have is an updated Metro Solutions plan, which may include more rail construction projects, possibly including another shot at the Universities Line. This has been floated as an option by Metro Chair Carrin Patman, but it is not yet clear that it would be on the ballot, and if it would be there this year if so, and it is not yet clear what the scope of it would be. Needless to say, any rail component would generate some opposition, with a new Universities Line plan bringing out the usual suspects, some of whom would already be fully engaged in a revenue cap fight. It's an interesting question whether you'd rather have this item on the ballot by itself, or in the same space as a revenue cap item. I'm glad that's not my call to make.
The Elections We Could Have
This is the one that is entirely contingent on the Supreme Court, which as we know has not hesitated to stick its collective nose in our electoral business. If the 2015 term limits referendum is thrown out for having insufficiently clear wording, then the people who will be the most affected are the Council members who are in their last terms: Brenda Stardig, Jerry Davis, Ellen Cohen, Mike Laster, Larry Green, and Jack Christie. Cohen's District C and Laster's District J represent challenges for Democrats, as Bill King carried both districts in the 2015 Mayoral runoff. The ideal District C candidate is in the Anne Clutterbuck-Ellen Cohen spectrum, while the low turnout District J will always be a bit of a wild card. Against that, Dems will have opportunities in both Christie's At Large #5 and first-term CM Mike Knox's AL #1, though as we have discussed before, cattle call races with lots of similarly-profiled Democrats have benefited Republican citywide candidates in the recent past. The ideal here is for a candidate who begins with a lot of backing to get in and largely hoover up all the support – think Melissa Noriega in 2007, or Amanda Edwards in 2015.
I don't want to spend too much time on this, as it's even more speculative than usual, but I do want to at least put a marker on it, since if these elections do happen they may happen all at once, with little warning and not much time to prepare. I'll be keeping an eye on this, and will be ready for either a busier or more relaxed interview season this fall.
Related Posts: