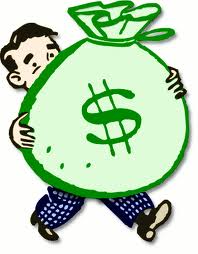 Moving on to the Q3 FEC reports, we again have new candidates making their appearance. The January roundup is here, which closed out the 2017-18 election cycle, the April report is here, and the July report is here. For comparison, the October 2017 report is here. The FEC summary page for Congress is here and for the Senate is here.
MJ Hegar – Senate
Chris Bell – Senate
Amanda Edwards – Senate
Royce West – Senate
Cristina Tzintzun Ramirez – Senate
Sema Hernandez – Senate
Adrian Ocegueda – Senate
Michael Cooper – Senate
Lizzie Fletcher – CD07
Colin Allred – CD32
Henry Cuellar – CD28
Jessia Cisneros – CD28
Hank Gilbert – CD01
Elisa Cardnell – CD02
Sean McCaffity – CD03
Tanner Do – CD03
Stephen Daniel – CD06
Mike Siegel – CD10
Pritesh Gandhi – CD10
Shannon Hutcheson – CD10
Rick Kennedy – CD17
Jennie Lou Leeder – CD21
Wendy Davis – CD21
Sri Kulkarni – CD22
Nyanza Moore – CD22
Derrick Reed – CD22
Gina Ortiz Jones – CD23
Liz Wahl – CD23
Rosey Ramos Abuabara – CD23
Jan McDowell – CD24
Kim Olson – CD24
Candace Valenzuela – CD24
Crystal Lee Fletcher – CD24
John Biggan – CD24
Julie Oliver – CD25
Heidi Sloan – CD25
Carol Ianuzzi – CD26
Christine Eady Mann – CD31
Murray Holcomb – CD31
Dan Jangigian – CD31
Eric Hanke – CD31
Donna Imam – CD31

Dist  Name             Raised      Spent    Loans    On Hand
============================================================
Sen   Hegar         2,058,080  1,211,904        0    893,657       
Sen   Bell            206,629     94,894   10,000    111,734
Sen   Edwards         557,430    219,645        0    337,785
Sen   West            347,546    172,926  202,162    376,782
Sen   T-Ramirez       459,442    233,953        0    225,489
Sen   Hernandez         7,551      7,295        0      3,891
Sen   Ocegueda          1,048        262      900        786
Sen   Cooper

07    Fletcher      1,789,359    391,448        0  1,439,978
32    Allred        1,705,723    355,711        0  1,453,457  

28    Cuellar       1,099,758    400,328        0  3,244,434
28    Cisneros        465,026    173,329        0    291,697

02    Cardnell        177,733    115,886        0     61,847
03    McCaffity       155,404      7,080        0    148,324
03    Do               16,947     15,725        0      1,221
06    Daniel          111,009     70,409        0     40,600
10    Siegel          355,691    207,532   20,000    161,650
10    Gandhi          527,967    209,989        0    317,978
10    Hutcheson       534,515    161,665    4,000    372,850
17    Kennedy          31,298     15,079   11,953     17,646
21    Leeder           15,697     14,509        0      1,188
21    Davis           940,581    336,645    8,863    603,936
22    Kulkarni        817,139    299,219        0    545,687
22    Moore           112,311    102,863   12,915      9,447
22    Reed            114,137     60,268        0     53,868
23    Ortiz Jones   1,652,739    303,861        0  1,440,396
23    Wahl              9,000      6,521    1,000      2,478
23    Abuabara
24    McDowell         57,515     52,519        0     18,316
24    Olson           567,394    241,708   20,000    325,685
24    Valenzuela      201,377     92,814        0    108,563
24    Fletcher        122,427     35,099      823     87,327
24    Biggan           45,893     35,999   13,834      9,894
25    Oliver          223,417     75,836    2,644    147,580
25    Sloan            56,043     23,125        0     32,918
26    Ianuzzi          67,828     35,539   47,604     32,288
31    Mann             95,449     58,685        0     38,200
31    Holcomb          66,610     57,770        0      8,840
31    Jangigian        23,265      2,248    1,500     21,016
31    Hanke            18,302      9,098        0      9,203
31    Imam             60,441      7,088        0     53,353

There's a lot here – so much that it's taken me this long to post, and so much that I thought about splitting this into two separate posts – but let's start with the Senate candidates. MJ Hegar has been in the race the longest, and she has raised the most, matching her performance from the previous quarter. All the other candidates (save for the low-profile no-hope types, and hey isn't it nice to finally see Sema Hernandez file a finance report?) entered during Q3 and their finance reports can be graded on a curve as a result. That said, time keeps on ticking, ticking, ticking, and John Cornyn keeps on raising piles of money, so everyone needs to kick it up a notch or two. It was nice that every candidate at the Texas Signal candidate forum was asked about their path to victory, but raising money is a key part of that, even if it is a tacky subject to bring up. We're going to need to see a lot more in the January reports.
Incumbents Lizzie Fletcher and Colin Allred are doing what they need to do. Their potential Republican opponents are raising a bunch of money, but they're staying ahead of them, which they need to keep doing. Jessica Cisneros has done well in her challenge to Henry Cuellar, who is made of money, and she is getting some national press for her efforts. I still don't know how much either money or national attention will mean in this race, but I do know that if she does win, it will be a very big deal and will make a lot of Dem incumbents look over their shoulders.
There are a number of new names on this report. Hank Gilbert is not going to win in CD01 because it's a 70%+ Trump district, but Hank is a mensch and Louie Gohmert is a death eater from a hell dimension, so the least I can do is note that Hank is taking on the thankless task of challenging Gohmert. We noted last time that Lorie Burch has ended her campaign in CD03, and now several others have stepped in. Sean McCaffity, who is off to a strong fundraising start, and Tanner Do have reports for this quarter, and they will have company next time. Chris Suprun, whom you may remember as one of the wannabe faithless electors from 2016, has entered the race. He had also run in the CD27 special election last year, and had a brush with the voter ID law before that. Plano attorney Lulu Seikaly is also in the race, and I apologize to her for making her follow that.
Elsewhere in new candidates, Heidi Sloan has entered the race in CD25. Julie Oliver, the nominee from 2018, is well ahead of her fundraising pace from that year, so we'll see how that goes. There are now a bunch of candidates in CD31, though I can tell you now that that article from August is out of date. I'll have more on that in a separate post. Among the newcomers here are Dan Jangigian, Eric Hanke, and Donna Imam. Jangigian may have the most interesting resume of any Congressional candidate in recent memory – he's a onetime Olympic bobsledder, and acted in the legendary bad movie The Room. He was subsequently portrayed in the movie The Disaster Artist, the movie about the guy who made The Room, by Zac Efron. And now he's running for Congress. What have you done with your life?
A more familiar candidate making her first appearance here is Wendy Davis, who took in nearly a million bucks for CD21. That's one of several top target races where there's a clear frontrunner, at least as far as fundraising goes, which is a change from 2018 when most of the hotter primaries had the money more widely dispersed. Gina Ortiz Jones did even better, topping $1.6 million already. Rosey Abubara, who I thought might give her a challenge, has not filed a report. Candace Valenzuela and Crystal Fletcher have raised a few bucks in CD24, but Kim Olson is well ahead of them both, while Sri Kulkarni is lapping the field in CD22. The exception is in CD10, where all three candidates are doing well, but 2018 nominee Mike Siegel is a step behind Pritesh Gandhi and Shannon Hutcheson.
Rounding up the rest, Elisa Cardnell stepped it up in CD02, but faces a steep challenge as Dan Crenshaw is one of the biggest fundraisers in Congress now. Stephen Daniel is doing all right in CD06. I know their totals don't look like that much compared to some of these other folks, but remember how much time we spent in 2018 talking about how rare it was for any Democratic challenger to raise as much as $100K for an entire cycle? We've come a long way. And I'm still hoping for either Rick Kennedy to start doing more in CD17 or for someone else to jump in, even if that race is a big longshot. The Quorum Report made my heart flutter with a teaser about a poll testing former CD17 Rep. Chet Edwards against carpetbagger Pete Sessions. I don't know if this is a real thing or just someone's idea of a cool thought experiment, but I'd be all in on another run by Edwards. We'll see if there's anything to it.
Related Posts: