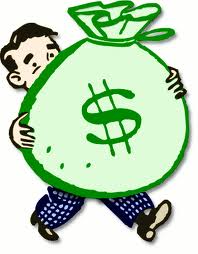 And so we begin another Congressional campaign fundraising cycle. For obvious reasons, the opening list of who's raising what for which office is a lot smaller than it's been recently, though I do expect this list to grow a bit going forward. Here are the names and numbers of interest at this time:
Heli Rodriguez-Prilliman – Senate
John Love – Senate
Lizzie Fletcher – CD07
Pervez Agwan – CD07
Sheila Jackson Lee – CD18
Francine Ly – CD24
Henry Cuellar – CD28
Colin Allred – CD32

Dist  Name             Raised      Spent    Loans    On Hand
============================================================
Sen   R-Prilliman      21,497     20,107   29,062      1,389
Sen   Love             44,861     45,764    6,015        352

07    Fletcher        266,678    141,909        0  1,446,476
07    Agwan           100,500     18,107        0     82,393
18    Jackson Lee      16,491     61,881        0    249,832
24    Ly               11,633        385    2,540     11,247
28    Cuellar         512,858    166,829        0    393,772
32    Allred          522,135    271,177        0  2,239,859 

Starting at the top, I found the Facebook page for Heli Rodriguez-Prilliman, which had a post about a February meet and greet event for her. That's the extent of my knowledge; if someone knows anything more, please leave a comment. We know about John Love. There were a couple of other names that popped up on the FEC site but none had reported any money raised. Neither Love nor Rodriguez-Prilliman had raised much, but it was greater than zero so they get to be on the list.
Rep. Lizzie Fletcher managed to avoid any primary challengers last year, but for 2024 Pervez Agwan has thrown his hat into the ring. He starts off with a decent amount raised, though he obviously has a ways to go to catch up.
I'm going to keep an eye on Rep. Sheila Jackson Lee and CD18 here because someone may decide to not wait for the results of the Mayor's race to declare a candidacy for this seat, and because until the July fundraising deadline comes around this is what we know about her campaign cash situation. As I said, she's never been a moneybags, but I expect that to change at least for this election. And if an interested contender or two show up here in the next few months, they may stick around even if she ends up remaining in Congress.
Francine Ly, whose campaign URLs include the very cool moniker "FLy4Texas", is first up in CD24, which as you know is the district I'm most interested in. I'm very interested to see how it performs in this upcoming Presidential year.
I don't really want to have to keep up with what Rep. Henry Cuellar is doing, but as long as there's the possibility of another big money primary race in CD28, I guess I have to. He sure did deplete his resources last time around.
As for Rep. Colin Allred, who may or may not be a Senate candidate next year, he's a capable fundraiser and he's got a decent piece of change in his coffers already. Ted Cruz is out there raising money, and has about a million bucks cash on hand advantage. If Allred challenges Cruz, I'd expect him to at least equal him in fundraising. I'll keep an eye on him as we wait for that decision. (NOTE: This post was drafted before the news that Sen. Roland Gutierrez was planning to run for Senate. This doesn't change anything now, but it may affect how Rep. Allred fundraises going forward, whether or not he gets into the Senate race.)
No one raising any money yet in CD15, but that will surely change soon. No one raising any money yet in CD23 either, which has got to be a first in a long time.
I may look at some Republican reports later, if and when it becomes clear that there are challengers who are capable of raising competitive amounts. Until then, this is what I have. Let me know what you think.